Performance Management: Practice, Problems and Prescriptions CIPD Ireland North West Event

Thursday, 8 December 2016 from 18:00 to 20:00 (GMT)
Event Details
CIPD Ireland North West 2016 / 2017 Programme Event 
'Performance Management: Practice, Problems and Prescriptions
with guest speakers
Dr Gerard McMahon (Lecturer & Consultant in HR Management) &
Orla Leydon (Trainer & Consultant)

Institute Board Room, Main Building, IT Sligo
8th December 2016, 6:00 pm - 7:00pm

Registration from 5.30 pm with finger food and refreshments served before the event

As leading lights like Microsoft, Adobe, Motorola, General Electric and Accenture lose faith with traditional performance management or appraisal systems and luminaries like Google, Ford, Boots, 3M and the Department of Foreign Affairs find themselves in murky legal waters related to the subject, it is evident that performance management has returned to the fore of the 'what's best practice' debate in this key area of HRM. This debate puts H.R. practitioners firmly in the spotlight, as they grapple to respond to their work colleagues' queries, criticisms and needs in respect of the practice. Yet performance management is still supposed to serve as the linchpin for performance improvement, objective setting, training and development, coaching, performance pay and staff communication practices, together with the management of underperformance and discipline.

Drawing upon 'best practice' as established from extensive research and recent trends, in his presentation Gerry will address the key 3 questions in respect of contemporary Performance Management practice:

• Why Do It?
• Why Does It Fail?
• How Does It Succeed?
Orla Leydon will then present some of the most effective practical techniques and skills that can assist all managers to Get the best out of People and their performance management processes. She will focus on managers using Coaching Skills to manage performance and shift from daily instructing to questioning in order to help staff to self-discover solutions.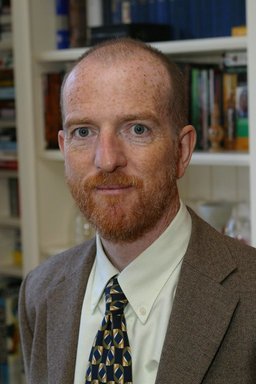 Dr. Gerard McMahon (B.Comm, M.B.S., F.C.I.P.D., M.I.I.T.D)
Gerry McMahon is acknowledged as an expert in the area of People and Performance Management with over 30 years' experience working as a presenter/lecturer in the field of Human Resource Management and Industrial Relations across a host of reputable public and private sector, 3rd level educational and academic institutions. He has also extensive experience working as a consultant, trainer, practitioner, coach, team builder, investigator, researcher, facilitator, mediator, arbitrator and expert witness on behalf of a wide range of organisations. In addition to his work as a lecturer in Human Resource Management in the Dublin Institute of Technology, Gerry has also served as the lead presenter on a number of practitioner-oriented programmes run by the C.I.P.D. and was appointed by the Minister for Jobs, Enterprise and Innovation as an External Adjudicator at the Workplace Relations Commission\Labour Court in 2015. Gerry has particularly accumulated extensive experience in Performance Management and has assisted numerous organisations in the design, development, training and evaluation processes associated with Performance Management initiatives. He has also had a vast range of books and articles published across a host of reputable media including a revised and updated edition of Gerry's book entitled: PERFORMANCE MANAGEMENT: EFFECTIVE STRATEGY, BEST PRACTICE AND KEY SKILLS, Liffey Press (www.theliffeypress.com), Dublin, 2016.
Orla Leydon (www.ots.ie)
Orla Leydon is an experienced business manager, trainer and mentor who runs Office and Training Solutions (OTS) which is an QQI approved training provider and consultancy practice operating throughout Ireland. Orla has developed and delivered a range of tailored accredited and non-accredited training and mentoring programmes in the areas of Management Skills Development, Personal Skills Development & Business Development & Planning. Her client base is multi sector and broad ranging from multinationals to start-ups/SMEs and including a wide host of community & voluntary organisations. Orla is a qualified NLP practitioner and Coach with a Degree in Management and a Level 5 National Vocational Qualification (NVQ) in Operational Management (equivalent to Degree Level). She also holds a selection of units in Level 3 NVQ in Training and Development (equivalent to Diploma level) including NVQ Assessor and Internal Verifier Awards and has achieved a Diploma in Employment Law from The Law Society of Ireland.

The CIPD Northwest Branch provides a forum for HR and business people in both public and private enterprises to network and share information, skills and best practice in the area of Human Resource Management, Employment Law, Employee and Industrial Relations. If you or a colleague are unable to attend but wish to be informed about future events, please send your details by emailing northwestcipd@gmail.com. You can also join our LinkedIn Group CIPD Ireland Northwest Branch.

Please Note:
Professional photography and video production may be taking place at the event and these images may be used on future promotional materials for CIPD. Please note that by attending the event, you are giving your consent for your image to be used on any CIPD promotional materials.
Do you have questions about Performance Management: Practice, Problems and Prescriptions CIPD Ireland North West Event?
Contact CIPD Ireland
When & Where

Institute of Technology Sligo
Institute Board Room, Main Building
Ash Lane
Sligo
Ireland


Thursday, 8 December 2016 from 18:00 to 20:00 (GMT)
Add to my calendar
Performance Management: Practice, Problems and Prescriptions CIPD Ireland North West Event