Location
The Official Residence of the Irish Ambassador to Canada
291 Park Road
Ottawa, ON K1M 0C9
Canada
Join Ambassador McKee as he launches the Exhibition of the 'Photo Album of the Irish: Canada Edition.'
About this event
Ambassador McKee is pleased to host the launch of the Photo Album of the Irish: Canada Edition at his residence at 6:00pm on 26 May.
The exhibition in Ottawa will feature stories from Ontario. Please join the Embassy for this exhibition, featuring Irish music and refreshments, as well as a Q&A with one of the book's contributors and the Ambassador.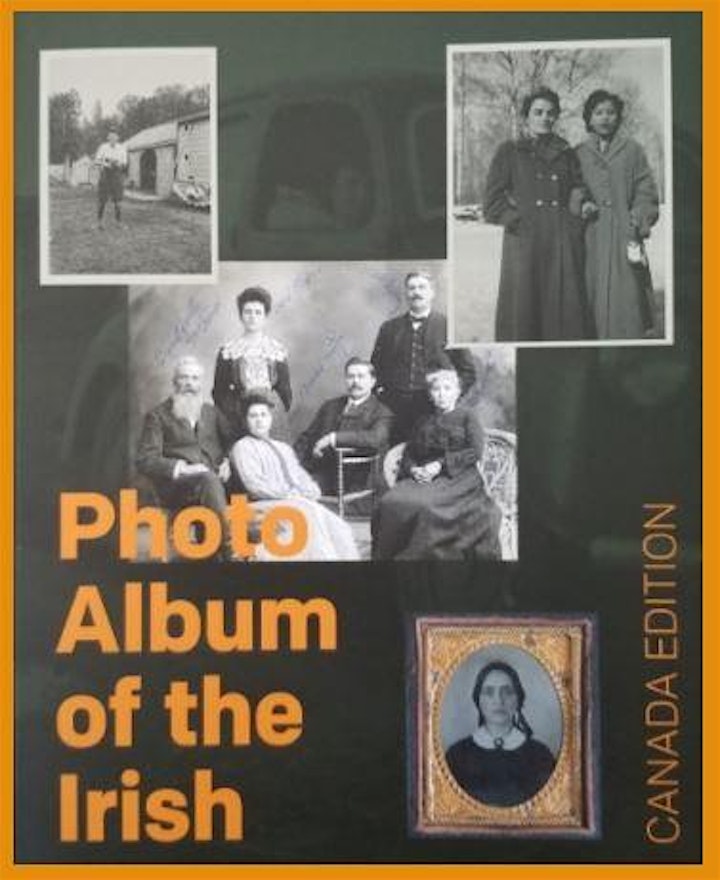 The Residence is located at 291 Park Road, Rockcliffe Park, Ottawa.
Proof of vaccination upon entry may be requested.
----------
Photo albums give us an intriguing look into our family histories. They disclose details about daily life that are often missed by text books — how people lived, worked, and placed; how they kept in touch; and how they chose to present themselves to the camera. That is why the Gallery of Photography Ireland initiated the Photo Album of the Irish project in 2014, as a means to record and celebrate the ordinary and extraordinary histories of people with Irish heritage.
The project includes families from diverse backgrounds all over the island of Ireland, embracing a wide variety of narratives. As the archive grows, the Gallery of Photography Ireland continues to share the work of the project through publications, a series of exhibitions, and a dedicated website.
Presented as 'Your Photos, Your Memories, Our History,' the Photo Album of the Irish: Canada Edition reflects on the varied experiences of Canada's Irish diaspora, as seen through their own family albums. It reflects on the deep, enduring connections between Ireland and Canada. This exhibition includes images from the 1860s right up to the present, giving an authentic view of diverse Irish emigrant experiences across Canada. The exhibition seeks to uncover the many roles that photography has played in capturing our past and recording our present. Together, the photographs tell the stories which people chose to remember and celebrate in their own lives.
The overall archive demonstrates the evolution of photography from slow and cumbersome early processes to the ease and immediacy with which we can now share images. As the Photo Album of the Irish archive grows, it will become an important national and international resource, giving a unique insight into the history of the people from the island of Ireland across the world.
The Photo Album of the Irish: Canada Edition is supported by the Government of Ireland's Emigrant Support Programme; The Embassy of Ireland, Ottawa; and the Consulate General of Ireland, Vancouver. It is organised in partnership with the Ireland Park Foundation, The Eamonn O'Loghlin Irish Canadian Immigration Centre and the Irish Women's Network, BC.