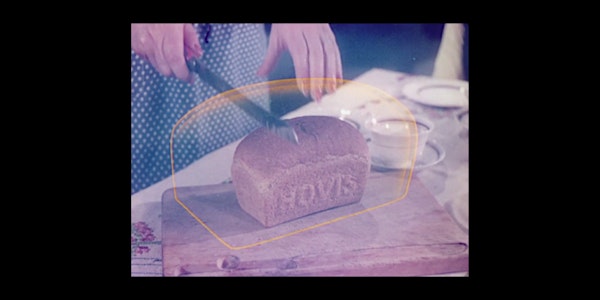 PhotoIreland Festival Talk: aemi and Kevin Gaffney
A talk between aemi and Kevin Gaffney to accompany the artists film screening 'To be consumed in totality' as part of PhotoIreland Festival
Refund Policy
Contact the organiser to request a refund.
About this event
To accompany the artists film screening To be consumed in totality at PhotoIreland Festival, we join aemi and Kevin Gaffney to talk about the seven selected artists' works: Bryony Dunne, Greta Alfaro, Jennifer Mehigan, Kevin Gaffney, Lana May Fleming, Vicki Thornton, and Viktoria Schmid.
The works depict orchards being cared for in a desert, wild boars devouring a multi-tiered cake, a state-mandated flour consumption quota, all-consuming relationships, online identities and the sexually charged language of advertising. 'To be consumed in totality' explores the tension between our experience of natural and constructed realities through a wide range of processes and materials, including 16mm experimental film, fiction, documentary and archival footage.
Find out more about the festival programme and other accompanying talks at 2021.photoireland.org