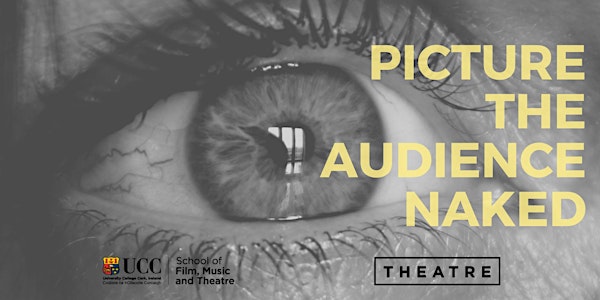 Picture the Audience Naked
End of semester sharing of work created by MA and BA students in the Department of Theatre
When and where
Location
Granary Theatre Lancaster Quay Cork Ireland
About this event
Picture the Audience Naked ....is a sharing of new work in progress pieces by MA and BA
students in the Department of Theatre. These pieces emerged
from weekly workshops based around Autoethnography and
Performance facilitated by Éadaoin O'Donoghue. Autoethnography is the use of the archive of the performers own experience to create work.
This is the first public sharing of these works in progress from emerging theatre practitioners - we hope you enjoy!
On Climate
Picture the Audience Naked is preceded by a sharing of work in progress from First Year Students entitled 'On Climate'. These pieces have been created in response to a range of stimulus including 'Lighting the Way: An Anthology of Short Plays About the Climate Crisis' (2020), individual climate change research, improvisation and physical theatre approaches to devising.
Trigger Warnings:
The show contains moments of strong language, emotional intensity and lighting blackout. It investigates topics of sexuality, bullying, racism and institutional abuse. Not suitable for very young children. We feel this content is unlikely to be disturbing for minors however if you or a young person in your care need to leave during the performance please make yourself known to an usher.