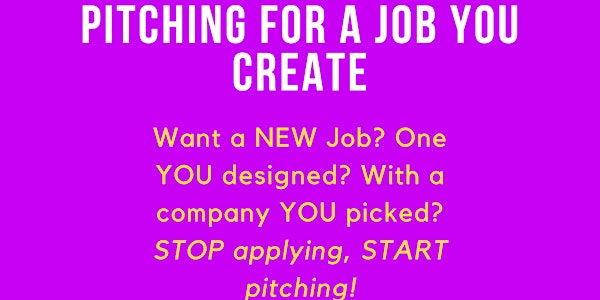 Pitching for a job you create!
Imagine being in control of your job search! Imagine picking the companies you want to work with, whether they are hiring or not!
About this event
As a fully Qualified and Insured Life, Business & Career Coach with 15 years of experience I have seen and heard the following so often:
- I'm getting no responses to my onl ine application
-I have not heard back from the recruitment company
-I thought i did a great interview but have heard nothing since
-I was told I did not have enough experience
And many more variants of this.
I have developed a program where:
- You write your own job description
- You pitch rather than apply
- You are in control
- You pick who you pitch yourself to.
- There is NO CV, NO traditional Interview Preparation. They belong to the previous century.
In this FREE Seminar, I will share with you all the steps on how I help my clients get jobs that the companies didn't even know they needed!