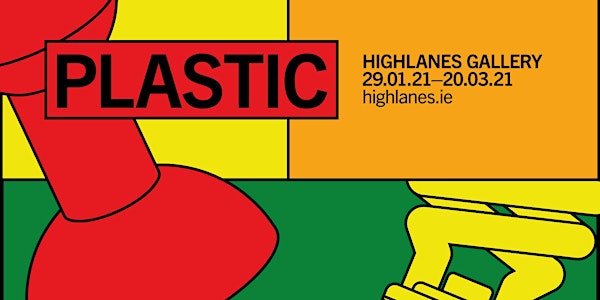 PLASTIC - Online Guided Tour
PLASTIC - Online Guided Tour
About this event
PLASTIC - Online Guided Tour
Join one of the exhibition Mediator Team for a dynamic online tour of this stimulating exhibition.
Attendee Outline:
• This session is for Children and Adults in Family Units
• One ticket need only be purchased per household/screen
• A maximum of 25 screens/attendees/families may be admitted to the Session.
Zoom Guidelines & Settings
• The required ZOOM link will be sent to all attendees via Eventbrite 24 hours before the workshop is to start (Saturday November 28th, 12pm)
• As further protection, each unique link will be accompanied with a password only for those intending to participate, and sent to the email used to book through Eventbrite
• ZOOM's 'Waiting Room' feature has been enabled, allowing the host to check and admit attendees to the session. Please make sure your ZOOM username/profile name matches that which was used to book through Eventbrite
• Use of Social Media Accounts to sign into the Workshop ZOOM meeting have been disabled to protect privacy of attendees
• Workshop will be locked once all scheduled attendees have been admitted
• File Sharing has been disabled
• ZOOM's Chat Save function will be disabled
• ZOOM's Private Chat function will be disabled
About the Exhibition:
PLASTIC - a touring exhibition that interrogates our current and future relationship with the material. The unsustainability of our relationship with plastic is well documented, but to stop using it completely is not an option.
The question is, can we utilise this wonderful, terrible material, while fundamentally changing our approach to living with PLASTIC?
The exhibition features the work of over thirty national and international artists, designers and scientists, as well as a newly commissioned co-creation facilitated by Patrick Mulvihill & Heather Griffin.