Description
We are delighted to welcome you to the second Platform Engineering Open House at Workday!
Our last event was a huge success and this time around we intend to do it bigger and better. We want this to be a time where you can discover more about Workday, and some of the exciting technologies we are leveraging to create products which are changing an industry.
This is a great opportunity to meet some of the engineers creating the magic behind the Workday Platform as they chat through the technologies they use to deliver these initiatives, including Kubernetes, Docker, OpenStack, Kafka, Hadoop, ELK, AWS and more.
Furthermore, this will be an opportunity for knowledge sharing and networking where you can learn about the diverse types of tech used throughout the industry in Dublin.
Agenda Overview:
Frederic Meyer, Senior Director of Pipeline Engineering, will talk about the technology we are building, now chosen by over 150 of the world's Fortune 500 companies. Our senior developers will talk in one-to-one sessions through the details of their world at Workday, including the challenges faced and software technologies used.
Finally, one of our Senior Engineers in Platform Engineering will take us under the hood with a deep dive into our Workday Private Cloud.
A fine selection of food and refreshments will be provided on the night to complement the experience.
Agenda:
5:30pm - 7:00pm: Registration/ building tour/ refreshments
7:00pm - 8:30pm: Talks
8:30 pm - 9:00pm: Networking
Our MC for the night: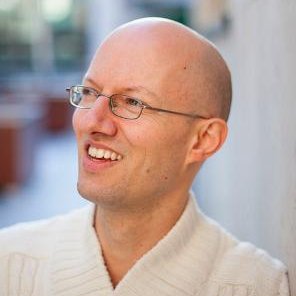 Frederic Meyer,
Senior Director of Pipeline Engineering at Workday
Frederic has been at Workday for the last 9 years, witnessing the birth and growth of an interesting code Pipeline, in a complex, challenging and exciting technological environment. French by birth and attitude, Frederic studied Computer Science in France and Canada, before working in France, Belgium and finally Ireland. Frederic started his career as a Release Engineer in the car industry, and that has defined the trajectory of his career ever since. Build Engineering, SCM administration, Automation Engineer, Pipeline Engineer, and ultimately management.
**Please note we will have a photographer on site on the night to capture pictures and videos for our social channels. Please let a member of staff know on the night if you would like to be excluded from this.