Description
Come along and enjoy a structured morning networking event with speakers Damien O'Brien of SME Matters on 4 Steps to Sales Success and Caitlin O'Connor of Accelerating Performance on Developing your Emotional Intelligence and Networking Skills to Scale Your Business.
This will be followed by facilitated networking with Cailtin.
4 Steps to Sales Success - Damien O'Brien
It all comes down to selling..... whether you are a multinational, an SME or a Sole Trader, you will only be able to realise your business's full potential when you develop a systematic way to generate business and close sales.
This talk will give you an insight to the tools and methodologies on how to create a systematic way of selling. Whether you are new to selling or have been selling for years, the insights covered in this seminar will dramatically add to your sales toolbox!

Seminar Outcomes

:

Understand the power of really knowing who your customers are
Learn the tools for Revenue Consolidation

Develop a system for Account Management of your customers while upselling

Turn your existing customers into your referral network

Develop a systematic method for Developing New Business

Understand and develop a sales process that grows your sales conversions
Developing your Emotional Intelligence and Networking Skills to Scale Your Business – Caitlin O'Connor
No company can survive without customers.
What if you were to retain all your customers that you did business with over the last year, receive a similar referral from each of these customer and then to find new customers? Your business would be thriving. It would even scale faster and more dynamically with a leader and team with high Emotional Intelligence (EQ).
Referrals have the highest potential of payoff. When you motivate others to refer you they become another channel to market.
In this programme you will discover how much more successful you would be if you're your EQ was of the right magnitude across all EQ realms. In addition what if your valued customers, suppliers and business partners were willing, capable and active in communicating what you do, to people in their circle of influence.
A flavour of the programme includes:
What is EQ
What are the realms and sub realms of EQ
How could you be a better leader with EQ and scale quicker
Identifying a good referral partner
Different ways to generate referrals
Mapping your network
Asking for referrals with ball of wool game
Achieving your referral goals
Motivation of your referrers
How Networking and EQ are intertwined
---
About The Speakers: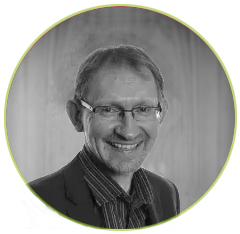 Damien O'Brien
Damien is a recognised business expert who specialises in developing the knowledge and skills of owner managers, giving them the tools to transform their business, in terms of bottom line growth and personal & business satisfaction. Damien has a high energy motivational manner. His experience ranges across all sectors of the economy and he brings that experience to bear in the programmes he teaches.
Damien has advised and mentored high growth companies from initial inception to trade sale and now specialising in scaling businesses locally & internationally. Damien also founded the SMB Academy for Microsoft focusing on developing their High Potentical Cloud Solution Partners.
Prior to setting up SME Matters, Damien spent 10 years in industry, holding Senior Management roles at national and international level. He has managed quadruple growth figures in sales durings his time as sales manager for an irish Telecom Multinational and went on to grow their specialised consulting department thereafter.
Damien has lectured in Smurfit Business Graduate School of Business in Organisational Development in SME's and runs SME company clinics for his clients theoguh their Masters programme. He also runs high impact Seminars and full day training events nationwide.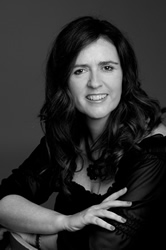 Caitlin O'Connor
Caitlin is widely acknowledged as one of the leading experts in networking, lead generation and marketing. She has a passion for empowering people to take control and action through learning. Her programmes and mentoring sessions are exhilarating and energy charged while being results orientated. Accelerating Performance was founded in 2005 to stimulate growth through forward thinking.
Caitlin is also an Executive Coach Mentor and has worked with Audi, SEAT, Enterprise Ireland, CPL, British Embassy, Repak and many more companies.
Caitlin is also an Ambassador with Dublin Chamber of Commerce and on the Board of IIBN. She was also the Dublin Founding President of PWN until 2015. PWN is an international professional women's network in 24 countries. In 2010 she published a learning resource on networking which is CPD accredited called "Engage Lead Generation through Networking". Caitlin is a regular contributor to radio and is retained by a number of MBA programmes.