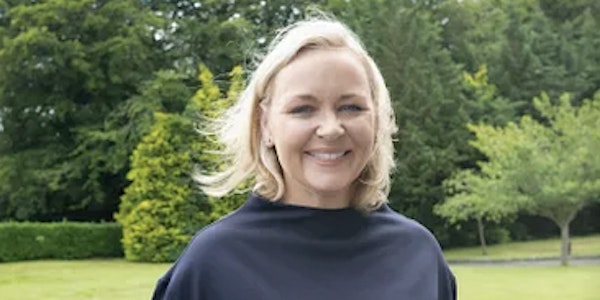 Multiple dates
Podcast on Consent with Dr. Elaine Byrne (Psychologist)
Register to receive a link to a podcast on consent with Dr. Elaine Byrne (Psychologist)
When and where
Date and time
Fri, 29 Apr 2022 16:00 - Sat, 29 Apr 2023 15:59 PDT
About this event
Register to receive a link to a podcast on consent. Dr. Elaine Byrne (Psychologist), walks us through the subject of consent. We discuss her ground-breaking research in this area while exploring how to start talking more about consent in an open and honest way. This podcast has been funded by Meath Partnership's Healthy Ireland Campaign
Dr Elaine Byrnes completed her PhD at the School of Psychology, NUI, Galway. It is the first in Ireland in the communication of sexual consent.
Her research areas of interest are in sexual behaviour, particularly in the negotiation of consent; and how this may be mediated by gender, drugs and alcohol in young people. She is an experienced facilitator of Consent Workshops at third level. Her work on developing the Smart Consent initiative resulted in a nomination for the Outstanding Contribution to Student Life Award by the USI (Union of Students in Ireland).
At second level, Elaine has developed and co-facilitated a sexual health module for students and is the co-creator with her collaborator, Richie Sadlier, of the SHARE (Sexual Health Awareness and Relationships Education) Programme. She is an invited speaker on sexual health, consent and online safety to both students and parents. She has also been nominated for the President's Award for Excellence in Teaching at NUI, Galway.
Elaine was the 2019 recipient of the Higher Education Authority Making an Impact Award for her research.
Elaine has been an academic advisor and member of the expert Scoping Group on the content of a national survey of sexual violence appointed by the Department of Justice.
Elaine is also a TEDx speaker. Her key message is that we can reduce the risk of sexual assault and violence through comprehensive sexuality education – with consent at its core – for all young people.
She was a member of the USI National Advisory Panel 2018/19 (Consent) and is a regular media contributor.