Poets Saints and Mystics: A journey into the heart of it all
A journey to the heart of it all
About this event
This six week online course with Dr Anne F. O'Reilly will explore how saints and poets give voice to the mystic vision. Using a historical and contemporary mix you can expect a line up from Rumi to Rilke, from John of the Cross to Leonard Cohen, from Hildegaard of Bingen to Mary Oliver.
Classes will be reading and discussion based with input and opportunities to dialogue creatively with the texts and poems.
No experience of poetry, sainthood or mysticism is required but will be most welcome!
Anne F. O'Reilly, Ph.D., is a Dublin, Ireland-based poet, writer, creative facilitator, and keynote speaker who uses poetry as doorway into imagination, creativity, mindfulness, and leadership.
Anne has performed and led workshops across the world and her creative writing, mindfulness, spirituality and poetry classes are hugely popular - on line and in person. Anne is the author of the book, Sacred Play: Soul-Journeys In Contemporary Irish Theatre; a print collection of poetry, Singing From the Belly of the Whale; and a CD collection of poetry, Breathsong. https://anneforeilly.com/
Questions: info@fcjspiritualityhouse.ie FB @FCJSpirit,ie 087 447 9115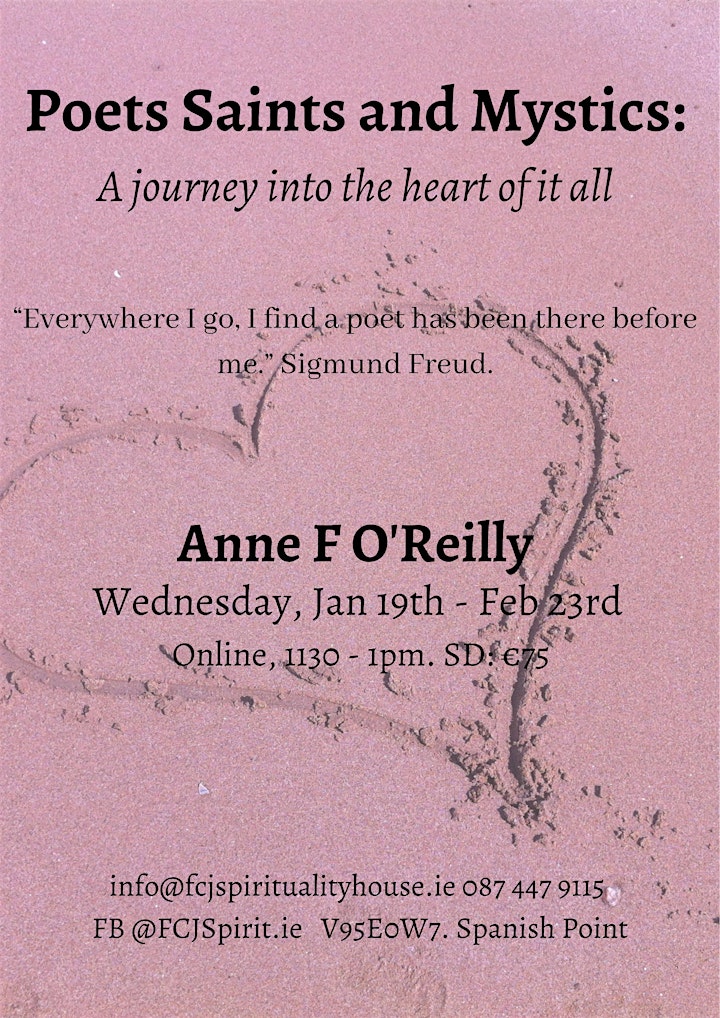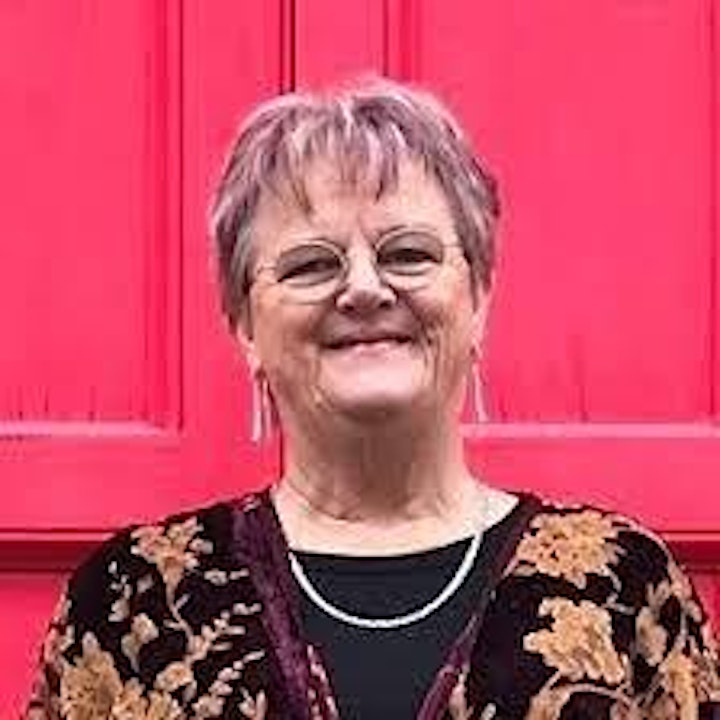 Organiser of Poets Saints and Mystics: A journey into the heart of it all
FCJ Spirituality House, formerly Ibriken Lodge, is a gentle haven for spiritual searchers. Here we make time to appreciate Gods creation, to share unrushed moments together and to accompany one another on our own particular faith journey. All are welcome to enter into the spirit of this lovely home by the sea, where we can so clearly see 'nature as a magnificent book in which God speaks to us' each morning (Pope Francis, LS12)

The FCJ Spirituality House is the summer home of the FCJ sisters who have loved to visit Spanish Point for generations. Now they would like to share their home with the wider community through spiritual moments, enjoyment of the natural beauty of creation, and the lifting of spirits with music, art and poetry.

Noirin Lynch is the Director of the House - a Limerick woman based in Clare, a pastoral worker with almost 30 years experience in diocese, parish and spirituality centres.

During these times, we ask all visitors to the site to have their Covid Cert ready, and where appropriate to mask out o an abundance of care for one another.