Description
"Poland is a European country with a trying history spanning over more than 1000 years. In theory, it is possible to go back to the distant times of the first princes and Kings of Poland, and look at the Polish state in the Middle Ages, and have a general image of the early culinary customs Polish food traditions, because they have partly survived throughout the centuries. Some aspects present in the modern Polish cuisine are still the same. A willingness to keep with the tradition has always been present. However, a notable part of the traditional Polish food culture transformed itself during the course of time. With the development of trade, various Polish foods and products naturally fused with one another, inspired themselves from neighboring nations, or according to the traditions of ethnic groups." tastingpoland.com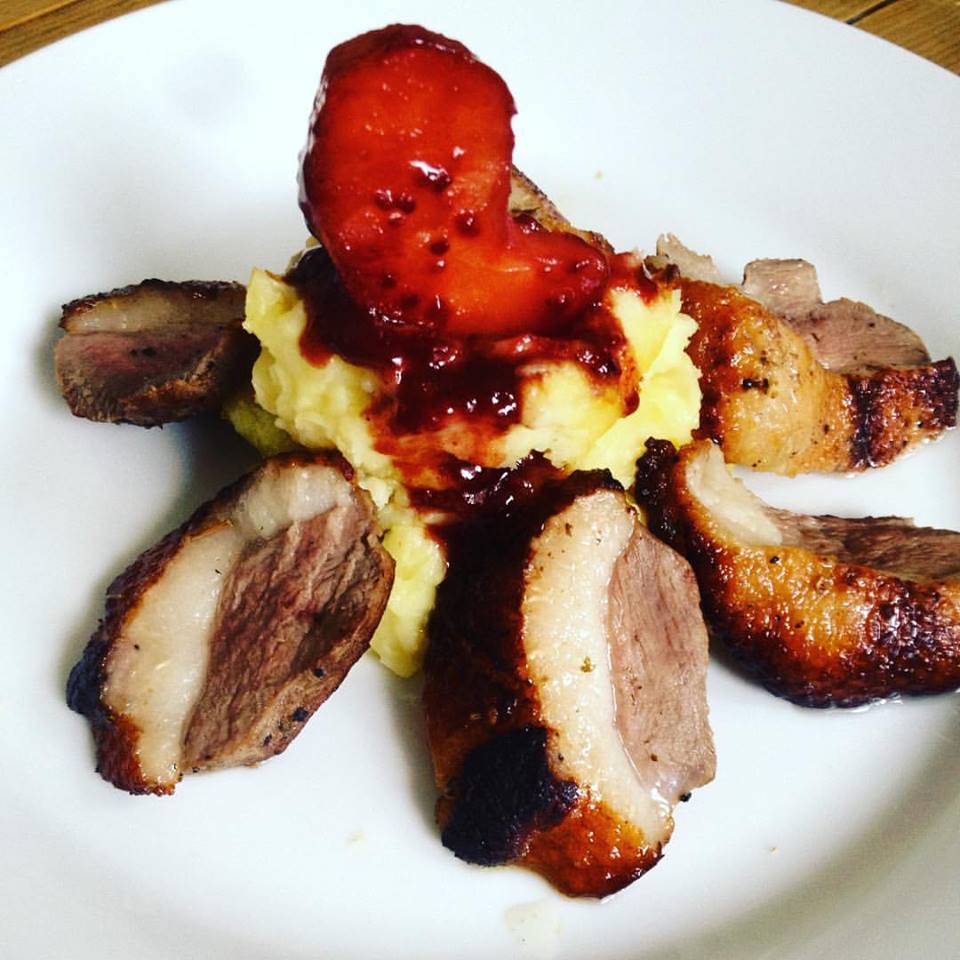 So, if you are curious of colorful and tasteful cuisine of Polanad, join me on my second edition of Tasting Event: POLAND 2.0
This time I choose the menu more seasonal (with small adjustment to Irish climat).
On plates, you will find the fresh summer fruits but also some of preserved one, which are very deep in Polish Traditon.
I will add an aromatic, wild forest mushrooms, groats and pork meat.
You will get a chance to try, another, super Polish soup as well as delicious dessert.
This time will be a bit more polish bread (recomandation after last event).


All of those will be match with fantastic wines from Polish Producer: Winnica Turnau.
https://www.winnicaturnau.pl/en/
Menu:
STARTER:
AMBER (6 mths) – SAPPHIRE (4 mths) - RUBY (3 mths) & Smoked Plum Jam
Cabernet 2016 – Turnau Vineyard (Baniewice/Poland)
SOUP:
"KWAŚNICA" SAURKRAUT & PORK Soup
Johanniter 2015 – Turnau Vineyard (Baniewice/Poland)
1st MAIN:
PORCINI & BARLEY GROATS "risotto"
Chardonnay 2016 – Turnau Vineyard (Baniewice/Poland)
2nd MAIN:
PORK TENDERLOIN sous-vide, SILESIAN DUMPLINGS, ROWAN CUMBERLAND, FLAT-LEAF PARSLEY SOUR SAUCE
Riesling 2015 – Turnau Vineyard (Baniewice/Poland)
DESSERT:
RHUBARB/APPLE/BERRIES Tart & FRESH CREAM
"Szlachetny Zbiór" 2016 (noble rot wine) – Turnau Vineyard (Baniewice/Poland)
There are only 4 seats available. 10 has been already taken :)