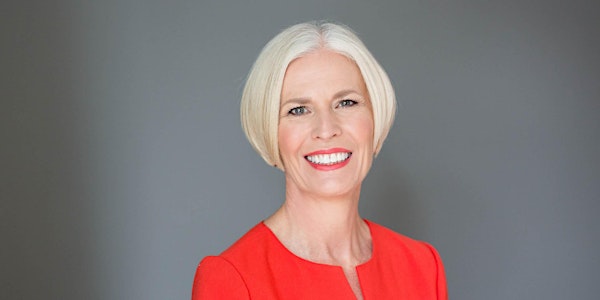 Policy Options and challenges in Law and Technology
Lecture by Lawtech innovator Christina Blacklaws & Launch of the Technology Law & Policy Centre, Maynooth University, plus networking time.
When and where
Location
Maynooth University John Hume Lecture Theatre 4, John Hume Building North Campus, Maynooth University Maynooth Ireland
About this event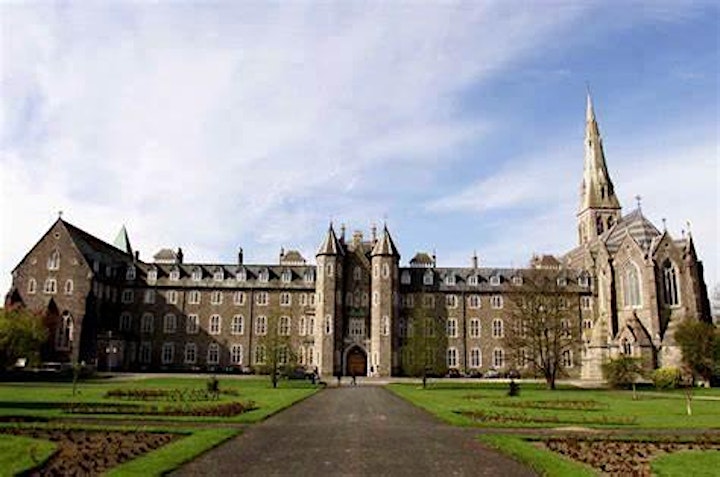 Schedule
4.30pm: Welcome Tea
4.50pm: Introduction and announcement of the launch of the Technology Law & Policy Centre, Maynooth University
5.00pm: Lecture – Christina Blacklaws, Lawtech innovator & former President of the Law Society of England and Wales
5.45pm: Q&A - Discussants: Dr David Cowan, Maynooth University & Dr Ronan Kennedy, NUI Galway
6.30pm: Networking reception with the lecturer, faculty in the Technology Law & Policy Centre, and students of the Maynooth University Law and Technology Society (MULTS).
Christina Blacklaws
Christina Blacklaws is a former President of the Law Society of England and Wales. She is an innovator in the legal field and now runs her own consultancy business providing strategic advice. Christina is a non-executive director for 3 large law firms, chairs a regtech start up and is the Head of Faculty of the Legal Technology and Innovation Institute. She holds a range of public appointments including chairing Lawtech UK, being appointed to the Kings Counsel Selection Panel, and chairing the Judicial Pensions Board.
As President, she chaired a Commission which reported on the use of algorithms in the justice system and spearheaded the largest ever global research on women in law, resulting in three reports and a UK government backed Pledge. Christina is the UK representative on the International Bar Association Council, and sits on the Bar Issues Commission. Domestically, Christina chairs the Civil Liberties Trust.
Technology Law & Policy Centre, Maynooth University
This Centre provides a forum for the development and promotion of existing research and teaching in the field of Law and Technology (broadly conceived) at the School of Law & Criminology, Maynooth University locally, nationally, and internationally. Maynooth is fortunate to have a number of active researchers and teachers in this area of growing importance. The Centre enhances these activities by: establishing a central location for the promotion of this work and its impact; augmenting the case for successful competition in national and international funding bids within the Centre's scope; providing a means through which Centre members may co-operate/partner with European and global research centres in the same area; enhance the profile of Maynooth's School of Law & Criminology for post-graduate recruitment; and foster collaborated outreach and engagement on matters of crucial societal importance related to the field of Law & Technology.
Centre Members
The Centre is home to researchers and instructors specialising in the legal and policy aspects of information technology, intellectual property, and technological innovations as found in multifarious settings, including the workplace, the home, in healthcare, in business, in citizen-state interactions, and in public. This work touches on myriad facets of Law & Technology including: artificial intelligence, automation/robotics, 'big data', biotechnology, cybersecurity, data protection, digital commerce and virtual currencies, digital rights, intellectual property, mobile surveillance technologies, emerging health technologies, as well as the regulation, governance, and dispute resolution of online telecommunications, privacy.
Centre members (alphabetically) are:
Dr. Ciara Bracken-Roche
Dr. David Cowan
Dr. David Doyle
Dr. Neil Maddox
Dr. David Mangan
Professor Aisling McMahon
Dr. Maria Murphy
The event is also gratefully supported by the student body under the auspices of the Maynooth University Law and Technology Society (MULTS), a pioneering society formed to foster and promote the interest of students in the area of law and technology. MULTS will have a stand at the event to share their activities, so come along and chat over drinks and nibbles!