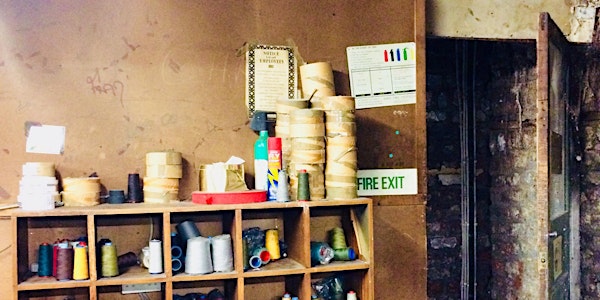 Post-Crash Cities: the Workshop
When and where
Location
Maynooth University South Campus Rhetoric House | ROQUE LAB Maynooth Ireland
Description
Post-Crash Cities
Housing Financialisation, late-Neoliberalism and Community Responses
The increased intertwining of finance and real estate was a prelude to and intimately bound up with the global economic crisis, yet the aftermath has been particularly dynamic as new roles are cast for private-equity firms and other financial actors in the 'for-rent' residential sector and as states engineer new policies to further affirm the treatment of housing as a financial asset. One upshot of these new post-crash configurations of cities has been to accentuate sharply the vulnerability of urban communities, left with fewer state protections and buffers to resist urban marginalization.
This workshop brings together the latest theories and empirical findings in the research field surrounding contemporary cities and late-neoliberalism, taking into account the 'aftermath' of the global economic crisis and its different implications – from political-economic arrangements to more micro consequences for urban communities, such as housing accessibility crises, marginalized citizenries and raising socio-spatial segregation. It does so with a multi-disciplinary approach that seeks to better unify geographical, economic, political, sociological and anthropological understandings of the intertwining of global processes of financialisation of housing and gentrification with neoliberal urban policies at different scales.
WORKSHOP PROGRAM
DAY 1 – MAY 8
15:30-18:30. Field excursion in Dublin's Liberties (Click here for details and to register!)
Led by Lidia K.C. Manzo
DAY 2 – MAY 9
9:00.
Registration
9:30. Opening Welcome and Workshop Overview
Sinéad Kelly and Lidia Manzo (Department of Geography, MU)
9:45-12:40. The Financialization of Housing and Real Estate
Chair: Sinéad Kelly
9:45-11:05
Keynotes presentations
Key lecture 1: Manuel Aalbers (KU Leuven) - The Financialization of the City
Key lecture 2: Amy Horton (University College London) - Home, work and care in financialised space
11:05-11:20
Coffee break
11:20-12:40
Workshop Presentations
Chair: Michael Murphy (Department of Geography, MU)
Michael Byrne

(UCD) - The decline of homeownership and financialization of the private rental sector: limits of financialization?

Declan Redmond

(UCD) and Richard Waldron (Queen's University Belfast) - The Trojan Horse of 'Viability' and the Recasting the Irish Planning System

Dáithí Downey

(Dublin City Council) - Sustainablility, Affordability and Choice: Towards a Cost Rental and Unitary Rental System

Sinéad Kelly

(

Department of Geography, MU)

- Governing by finance: the new logics and consequences of urban policy in post-crash cities
12:40-13:20. Cities in late-Neoliberalism
Discussant: Philip Lawton (Trinity College Dublin)
Key lecture 3: Ugo Rossi (Turin University) - The urban condition under late neoliberalism: neoliberal resiliency and its political consequences
13:20-14:20. Lunch break
14:20-17:00. Housing Rights, Austerity and Community
Chair: Lidia Manzo
14:20-15:20
Keynotes presentations
Key lecture 4: Marie Antoinette Glaser and Eveline Althaus (ETH Zurich) - Building sustainable communities in a growing city. Challenges from the Swiss housing reality
15:20-17:00
Workshop Presentations
Discussant: Ela Drazkiewicz (Department of Anthropology, MU)
Rory Hearne

(MU Social Sciences Institute) - Crisis without end? Financialisation, inequality and the right to housing in post-crisis

Ireland

Cian O'Callaghan

(TCD), Cesare Di Felicantonio (University of Leicester), and Michael Byrne (UCD) - Governing urban vacancy in post-crash Dublin: contested property and alternative social projects

Rachel McArdle

(NIRSA & Geography, MU) - Apollo House and the Irish Housing Network as examples of the changing nature and politics of housing activism

Sander van Lanen

(

University of Groningen)

- Austere lifeworlds: austerity urbanism and multiple exclusion for youth from marginalised neighboudhoods

Lidia Manzo

(Department of Geography, MU) – 'People helping one another when you have nothing'. How ethnography still counters myths about the urban poor after the crash.
17:00-17:15
Coffee break
17:15-18:00. Roundtable with Keynotes
Manuel Aalbers, Eveline Althaus, Marie Antoinette Glaser, Amy Horton, and Ugo Rossi
Discussant: Eoin O'Mahony (UCD)
Chair: Gerry Kearns (Department of Geography, MU)