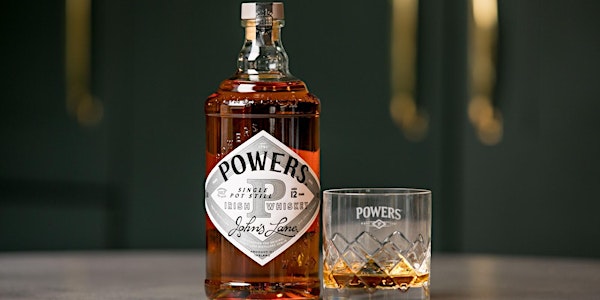 Powers X An Púcán - Online Tasting night
The fouth installment in our very popular whiskey tasting events this time with Powers Whiskey
About this event
Join us for a very special evening of POWERS whiskey here with An Pucan bringing something very special to POWERS and whiskey fans alike.
We will be tasting the amazing johns lane as well as 3 POWERS whiskey distillery exclusive distillates at cask strength. All of which celebrate the traditional maturation methods used by POWERS through the ages.
Not to be missed we will take a trip through the timeline of this wonderful brand with global brand ambassador Derek King and an e-visit to their archives.
Chats around their restage and their joining the whiskey renaissance with a new look package this promises to be a great event.
The night finished with an Irish coffee perfect serve with your own baby powers, branded glass and a step by step card to execute your serve at home.
See you all there.