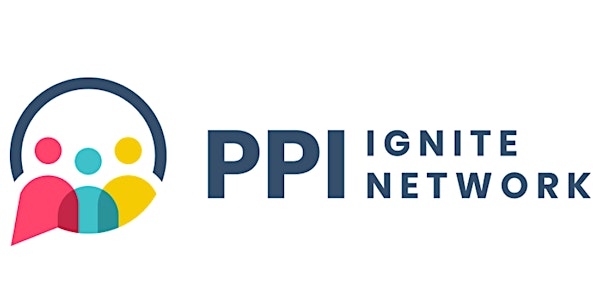 PPI Ignite Network Launch
Join us for the official launch of the PPI Ignite Network: creating a shared voice for public and patient involvement in Ireland
About this event
The PPI Ignite Network provides leadership to public and patient involvement (PPI) in research across Ireland, driving excellence and inspiring innovation, by embedding a culture of meaningful involvement of the public and patients in research.
With seven lead Universities, ten national partners and over fifty local partners, the PPI Ignite Network brings together all stakeholders interested in putting the public and patients at the centre of research, leading to research that is more relevant and has greater impact.
Official launch
We are delighted to welcome Ms. Anne Rabbitte, Minister of State at the Department of Children, Equality, Disability, Integration and Youth and at the Department of Health to officially launch the Network at this online event.
Online event
Join us online (via Zoom) to find out more about the PPI Ignite Network and to hear the aspirations and ambitions of PPI contributors, charities, researchers and the research funders on the launch of the Network.
What are important PPI issues?
The launch will provide an interactive opportunity to consider PPI topics of relevance for future research, in conjunction with the Creating our Future initiative.