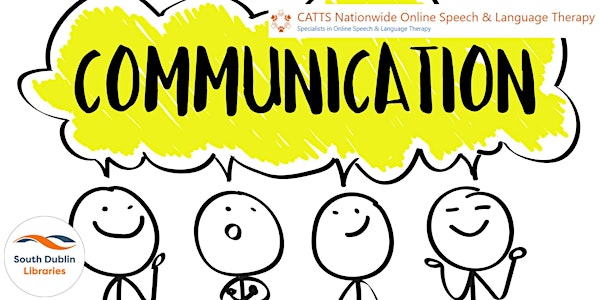 Practical Techniques to help a Child's Communication
With speaker Jennifer Grundulis, Senior Speech and Language Therapist with CATTS (Clinical Assessment Therapy & Training Services)
About this event
The techniques in this talk are the foundation skills needed to ensure your child gets the best consistent opportunities to communicate and learn. They are used to assist a child to encourage communication – whether that child is pre-verbal or at any stage of language development.
Jennifer has more than 25 years experience in Speech and Language Therapy. She has degrees from Syracuse University in New York and University of Texas. She has worked in Texas before moving to Ireland in 2005. Her experience includes working with ID, DS, ASD with a wide variety of ages and abilities as well as creating training for the www.cattscourses.com Special Education video library.
This online talk will be held via Zoom. A link will be emailed to attendees beforehand.