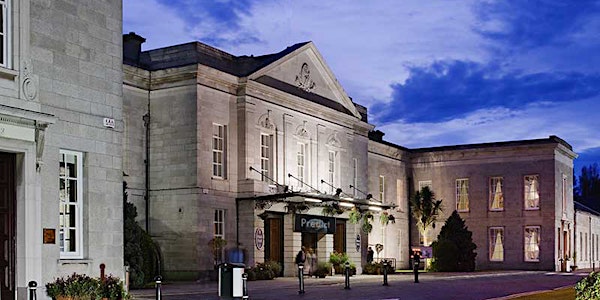 When and where
Location
RDS 4 Merrion Road 4 Ballsbridge Ireland
Refund Policy
Contact the organiser to request a refund.
Description
Tickets include:
Full access to the Predict Conference event (4-5th October) including all sessions and the experience area. Ticket includes all keynote speeches, a choice of sessions, The Predict Book, huddles with speakers, lunches, all refreshment breaks and a drinks reception.
Predict Conference
The Data Age is well and truly upon us. Data and Predictive Models are delivering on their promise - for businesses, governments, and citizens.
The Predict Conference's goal is to mobilise an international community to solve important human challenges through the power of data and predictive analytics. The theme of this year's event is the Journey from Data to Predictive Analytics.
We are striving for this vision through our great events, workshops, networking opportunities, sharing lessons openly, journalism and digital media (The Predict Book), fun and social opportunities, and a data science platform for collaboration and innovation.
Meet and Mix
The Predict Conference is an interactive meeting.
It will feature leading international thinkers in the areas of Data, Predictive Models, Technology, and Decision-making.
Progress Update
At the meeting, we will be discussing the latest progress in Predictive Modelling and the future - from Data to Software and Hardware technology, plus Predictive Modelling methods and the best examples of Data-driven Decision-making.
Case-Studies and Workshops
Talks from leading entrepreneurs, data scientists, technologists, investors, and decision-makers (from business and government) will include case-studies and hands-on workshops. This conference has a focus on Data and Predictive Modelling technology like no other.
Dublin
Come to Dublin, Ireland's vibrant capital city, to participate in a stimulating discussion on Predictive Models and how they are influencing important decisions.
The Predict Conference has a focus on Data, Predictive Modelling and Decision-making like no other.