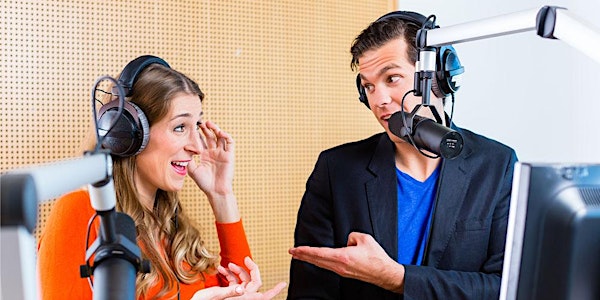 Preparing for Media Interviews (Academic & Research, 02/02/22)
Preparing for Media Interviews (13th May 2021)
About this event
This event has been opened to all researchers and academics. Assistant Professors on the Development Programme will be prioritised for places.
Are you afraid of talking to journalists? Do you need tips on how to get your message across? This workshop, run by two seasoned journalists from the Communications team, will cover:
• Why talking to media matters
• When to talk and when to stay silent
• How to prepare for an interview
• How to stay on topic
Delivered By: Catherine O Mahoney and Tom Molloy, Media Relations, Trinity Communications
NOTES
After you register you will be sent a calendar invite with a Zoom link so you can access the training online. If you have any questions email staffdev@tcd.ie
Manager Approval: It is the responsibility of each individual to obtain Line Manager approval prior to confirming your attendance at this training.
Accessibility: In accordance with the University Equal Opportunity Policy, we aims to provide accessible facilities for all staff. Please let us know if you have any specific needs so we can be as accommodating as possible.
Data Protection legislation, specifically the EU General Data Protection Regulation and Data Protection Acts 1988-2018, safeguards the privacy rights of individuals in relation to the processing of personal data. The data collected in this instance will be processed for the stated purposes only and deleted when no longer required. For further information on data protection compliance at Trinity College please see https://www.tcd.ie/dataprotection/