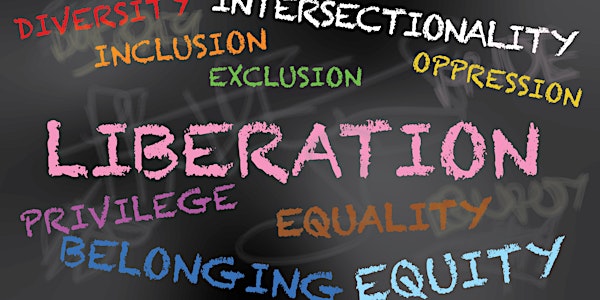 Pride at Work Conference 2023
The annual Pride at Work conference by Dublin LGBTQ+ Pride
Date and time
Tue, 13 Jun 2023 10:00 - 17:00 IST
Location
The Morrison Dublin, Curio Collection by Hilton Ormond Quay Lower Dublin 1 Ireland
Refund Policy
Contact the organiser to request a refund.
About this event
2023 Pride at Work Conference
Tuesday June 13th in The Morrison Hotel, Ormond Quay, Dublin 1.
Conference Schedule
9.30am – 10.00am Registration10.00am – 10.15am Welcome address
10.15am – 11.15am Session 1 The Data Don't Lie
In a world driven by data and analytics, we examine how they can be used to better understand the challenges LGBTQ+ workers face, develop systems to promote equity and inclusion, and both track and drive progress.
11.15am – 11.45am Break
11.45am – 12.45pm Session 2 Write it Down
If it's not your policy, its not your practice! For hundreds of years LGBTQ+ people have faced discrimination and persecution based on laws and policies that were written down. It's not enough to just remove the words that criminalised or excluded us, they must be replaced with robust policies and legislation that protects and includes us.
In this session we will look at the importance of inclusive policies, get advice on how to develop them and learn how to avoid pitfalls that can turn well intentioned plans into HR disasters.
12.45pm – 2.00pm Lunch
2.00pm – 3.00pm Session 3 Myth Busting
Propaganda, misinformation, and fake news have the potential to polarise public opinion, to promote violent extremism and hate speech and, ultimately, to undermine trust and relationships between communities.
What do we actually want? How do we separate the real issues from those that have been made up to sow division? And how do we challenge the myths and lies spread about our community?
3.00pm – 3.15pm Break
3.15pm – 4.15pm Session 4 What's next?
Since the first Dublin Pride workplace conference in 2019, we've seen a global pandemic that changed how and where we worked; a great resignation, followed by a great layoff; war in Europe, a climate crisis, an energy crisis, a cost of living crisis and a rise in far right ideologies.
In our final session of the day, we bring together an activist, a historian, a politician, and a diplomat and ask them the questions: What's next, and how do we prepare for it?
4.15pm – 4.30pm Closing address
5.00pm Drinks at Pennylane
Book tickets
Full day tickets, which include lunch and refreshment breaks are €90. Pride at Work Partners can avail of a 50% discount and a quota of free tickets are available for staff and volunteers of LGBTQ+ community groups and other non-profit organisations. Tickets can be purchased via Eventbrite (a booking fee applies) or we can invoice you directly. To be invoiced directly or to claim a free ticket for those who qualify, contact hello@prideatwork.ie
Become a Sponsor
If you would like to play a bigger role in our conference, why not consider sponsoring a session at the event?
Session Sponsor – 4 positions €5,000 (+VAT)
• Branding at venue and on all promotional material as session sponsor.
• Branding on stage screens during session as sponsor and on ad reel to play between sessions.
• Speaking opportunity as part of session.
• Space for a stand/activation at conference venue
• 10 tickets to the conference.
• Full Page ad in our 2023 Pride at Work Magazine
Book at Stand at the Conference
There is no charge for LGBTQ+ organisations to have a stand at the conference. We also have a space for other organisations to book a stand. The fee is €1,000 (+VAT), non-profit organisations can avail of a 50% discount.
Advertise in the Pride at Work Magazine
The deadline for inclusion in our 2023 Pride at Work Magazine is May 15th. The magazine is A4 in size and will be available both online and in print. The rate for a full page ad is €1,000 (+VAT). Pride at Work Partners and non-profit organisations can avail of a 50% discount. There is no fee for LGBTQ+ support and advocacy organisations.
For more information on Pride at Work, contact hello@prideatwork.ie