About this Event
The aim of the project PRIDE OF LATVIA IN IRELAND is to find and to honor persons that are distinguished by their achievements and actions. These are the persons that everybody can be proud of in Latvia, as well as in Ireland. These persons should be publicly acknowledged and awarded. The award PRIDE OF LATVIA IN IRELAND ("Latvijas Lepnums Īrijā") is an honor award conferred for selfless and altruistic support of fellow citizens.
30. novembrī , plkst 18:00 ikviens tiek aicināts atbalstīt un godināt "Latvijas Lepnums Īrijā 2019" nominantus, izbaudīt svētku koncertu un izdejoties Ziemassvētku ballē "Jam Park", Swords.
Savukārt Juris Kaukulis un JJO (Jauno Jāņu Orķestris) gādās par muzikāliem apsveikumiem un svētku koncertu.
Muzikālus sveicienus būs sarūpējis arī koris "LA'IR" un dančus griezīs TDK "Karbunkulis".
Pasākuma otrajā daļā par jautriem dančiem rūpēsies arī grupa "Zelta Vilks", kuras repertuārā ir dziesmas no latviešu mūzikas Zelta fonda – no Raimonda Paula līdz pat "Līviem".
Atbalsta:
www.baltic-ireland.ie
INFINITY SOURDOUGH BAKEHOUSE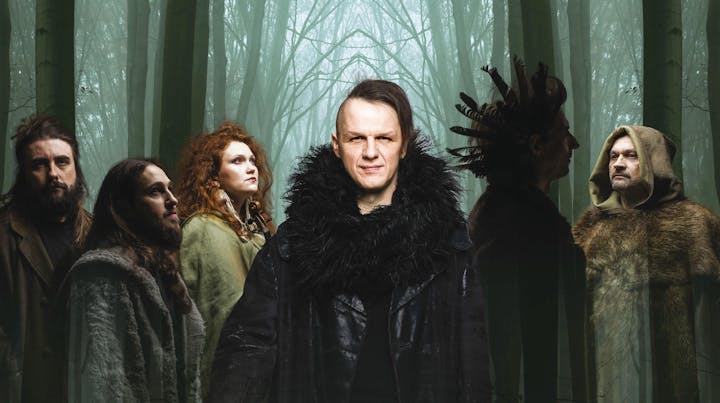 JJO (Jauno Jāņu Orķestris) is a six-piece new-folk band that uses Latvian traditional spoken poetry in their own original music - a fresh combination of pop, rock and elements of traditional and electronic music.
Jaunā folka grupa JJO (Jauno Jāņu Orķestris) ir sešu mūziķu apvienība, kas latviešu dainas lieto kā pamatu, lai radītu jaunu oriģinālmūziku – svaigu popa, roka, tautas un elektroniskās mūzikas savienojumu.
Tradicionāli un moderni instrumenti, īpaši stīgas, elektroniskas skaņas un dažādu balsu nokrāsas ir mūsu ceļš, kā savienot tradīciju un radošu brīvību.