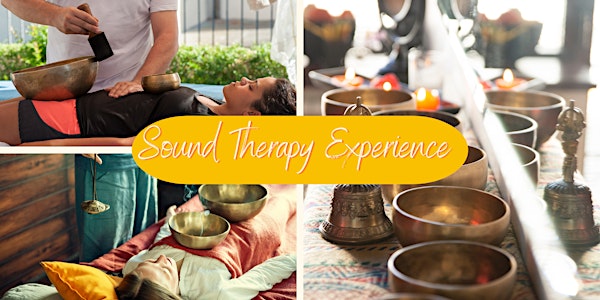 Private Sound Therapy Experience For Healing
Clear your mind and melt away all stress and tension during this magical Sound Healing experience. Very profound and personal session.
Date and time
Friday, February 10 · 3 - 4pm GMT
Location
Endless Fulfillment Coach and Reiki 14 Wellmount Green D11 C5R7 Dublin Ireland
About this event
Clear your mind and melt away all stress and tension during this Sound Healing experience. Experience the vibrations that balance your body on a cellular level. Attila will guide the body and mind into a deep state of relaxation, where you can release layers of stress and anxiety.
Time to relax, switch off and enjoy the sound as it changes around you. With Tibetan singing bowls, bells and other instruments, Attila will bring you to a healing journey.
You just lie there and allow the vibration of the sounds clear all your worries and stress.
Sound Healing has been practice for over 5000 years. Sound has been used as a healing or calming tool for thousands of years. The vibration of the Tibetan Bowls works on all levels. Physical, Mental , Emotional and Spiritual.
Our body, which is made primarily of liquids , water reacts to vibrations. The experience is very profound and personal and like a good massage , the effect is immediate and lasting.
Sound therapy session is one of our most relaxing treatment.
It helps to balance your body and quiet the mind.
The vibrations of the singing bowls bells, and gong just magical.
You will feel energized and ready to take on the world
Help balance the emotions and feels like meditation
You will feel calm and relaxed following treatment.
Sounds, vibrations, reaching every cell in the body it will bring you into a relaxed state that harmonizes the energy level in your body, strengthens your immune system, relaxes your body, soul and spirit. You can have spiritual experiences and get to know yourself better.
These session are only for 1 people . Casual comfortable clothes are recommended
If you would like to arrange a different date or time or book directly with us please see our website for more information
www.endlessfulfillmentcoachandreiki.com
or Ph-083 00 89 811
andrea@endless-fulfillment.com