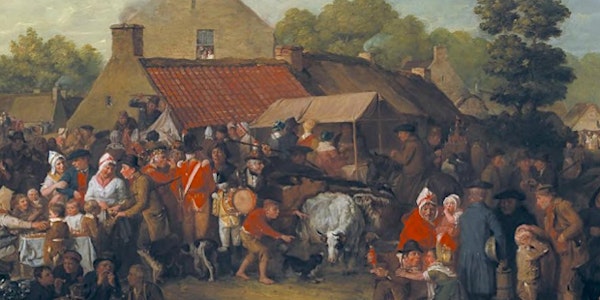 Professor Katie Barclay (Limerick History Research Seminar)
Professor Katie Barclay (Limerick History Research Seminar)
About this event
Professor Katie Barclay, 'Accounting for the Self in the 18th and early 19th Century'.
This is the first paper in the Limerick History Research Seminar series for 2021–2022, organised by the Departments of History at Mary Immaculate College and the University of Limerick.
Professor Katie Barclay is Deputy Director of the ARC Centre of Excellence in the History of Emotions and Associate Professor and Head of Department in History at the University of Adelaide. Her research expertise can be grouped into three areas: 1) the history of emotions and family life; 2) the history of subjectivity and identity creation, especially with respect to gender; 3) histories of Britain, particularly Scotland and Ireland between the seventeenth to nineteenth centuries. Her publications include Love, Intimacy and Power: Marriage and Patriarchy in Scotland, 1650-1850 (Manchester, 2011), Men on Trial: Performing Emotion, Embodiment and Identity, 1800-1845 (Manchester, 2019); A History of Emotions: A Student Guide to Sources and Methods (Basingstoke, 2020); Caritas: Neighbourly Love and the Early Modern Self (Oxford, 2021), and numerous articles and book chapters. For further information on Professor Barclay's research, see her research profile.