Progressing Disability Service National Conference - Live Stream and CPD Wo...
Description
You are invited to attend an event on Friday 6th December to join colleagues from north Dublin to view a live screening of the 2nd National PDS Conference.
Conference Title:
FAMILY CENTRED PRACTICE
Working Together to Support Children and Young People with a Disability and their Families
The event provides an opportunity to watch the opening addresses from Minister Finian Mc Grath and National Disability Specialist, Anne Bourke, along with the Key-note speakers and Plenary sessions. (Plenary sessions are scheduled with families and clinicians from a broad range of settings across the country - to explore different experiences of family-centred practice.)
In addition there will be a workshop in the middle of day from Dr Clare Carroll. Clare is a registered speech and language therapist and lecturer in NUIG. She completed her doctorate degree focussing on collaborative early intervention team working. She included the voices of professionals, parents and children with disabilities. She will facilitate a practical interactive session that will provide some tools to support multi-disciplinary clinicians when they are co-planning with children and parents.
Relationship Stages to Support Practice with Children and Young People: BE In IT
How Thinking in relationship stages has the potential to support family centred practice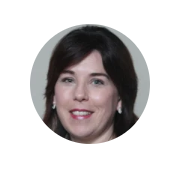 Dr Clare Carroll NUI Galway
Maebh Reynolds, Children's Disability Services Development Manager for CHO9 will also be in attendance to provide an update on local PDS implementation.
Places are limited – the Committee asks that you only book if you are confident you will be able to attend.
PDS Training Committee CHO9
Further information on the schedule for the day and practical arrangements for parking and lunch will be provided to attendees ahead of the event.