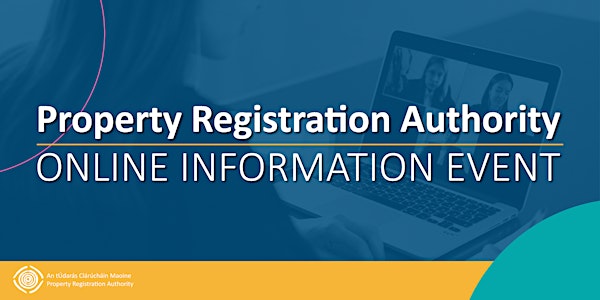 Property Registration Authority - Lunchtime Online Information Event
A one-hour CPD lunchtime information event that offers practical advice on common queries in relation to registrations.
About this event
PROPERTY REGISTRATION AUTHORITY
Lunchtime Information Event and Q&A
The Property Registration Authority (PRA) is hosting a free online information event and Q&A from 13:00 to 14:00 on Wednesday, December 14.
The event is primarily aimed at Solicitors and Legal Practitioners but is open to anyone interested in property registration and conveyancing who would like to learn more about working efficiently with the PRA.
Justine Carty, from our Legal Services Unit, will present the top ten questions she was asked when she was in practice and will provide practical tips on what to do from a conveyancing and registration point of view. Topics covered include Lost Deeds, registration of Burdens on First Registration, Registration of an Appurtenant right, Adverse Possession of Unregistered Title, and Tips on Form 3 applications.
Justine's presentation will be followed by a Q&A.
We would be delighted if you could join us.
Please note spaces are limited, so please register your interest early.