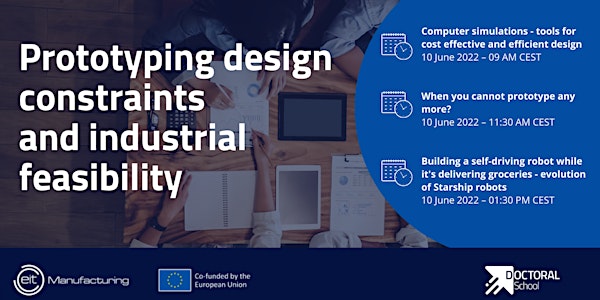 Prototyping design constraints and industrial feasibility Webinar
An interactive webinar for manufacturing PhD students to learn the different design constraints industry and manufacturing production have.
About this event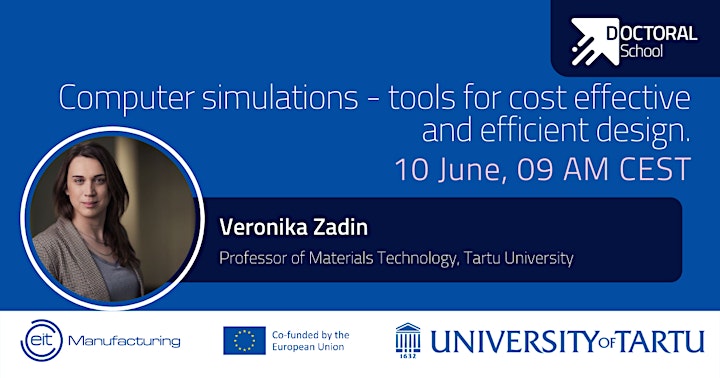 At 09:00 PM CEST: "Computer simulations - tools for cost effective and efficient design", by Veronika Zadin
The participants will learn how to choose the methods of computer simulations in the correct fabrication phase.
The speaker:
Veronika Zadin is professor of Materials Technology at University of Tartu: https://matter.ee/ The focus in Zadin's research is on the development and implementation on multiscale-simulation methods in order to solve problems in material science and computational physics.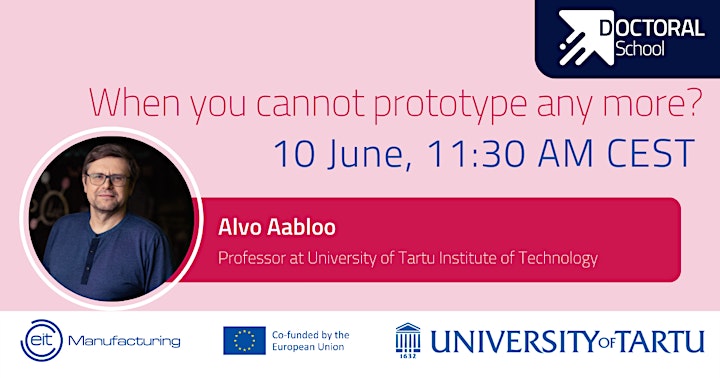 At 11:30 AM CEST: "When you cannot prototype any more?", by Alvo Aablo.
The participants will learn how to apply information criterias to switch from prototyping to manufacturing
The speaker:
Alvo Aablo is professor of Polymeric Materials at University of Tartu. See www.ims.ut.ee, https://www.linkedin.com/in/alvoaabloo/, https://www.etis.ee/CV/Alvo_Aabloo/est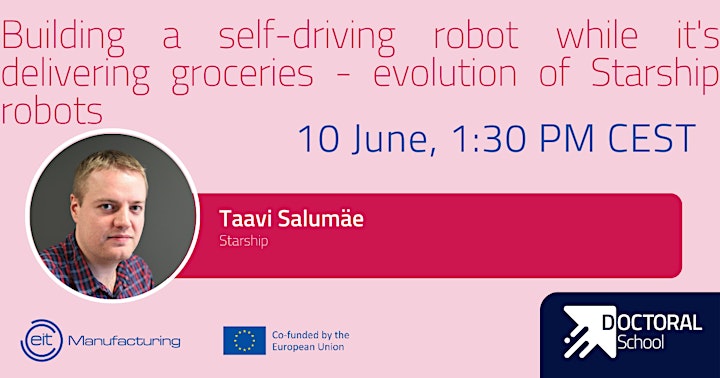 At 13:30 CEST: "Building a self-driving robot while it's delivering groceries - evolution of Starship robots", by Taavi Salumäe (Starship)
The participants will learn how to apply feedback analyses data from Starship technology innovation and business case in their next innovation projects
The speaker:
Taavi Salumäe is a senior mechanical engineer at Starship Technologies, a world leading company for robotic delivery vehicles. Starship robots are advanced autonomous devices that can carry items over short distances. Starship delivery platform enables a new era of instant delivery that works around your schedule at much lower costs.
Discover here below the other EIT Manufacturing Doctoral School Innovation Webinars in 2022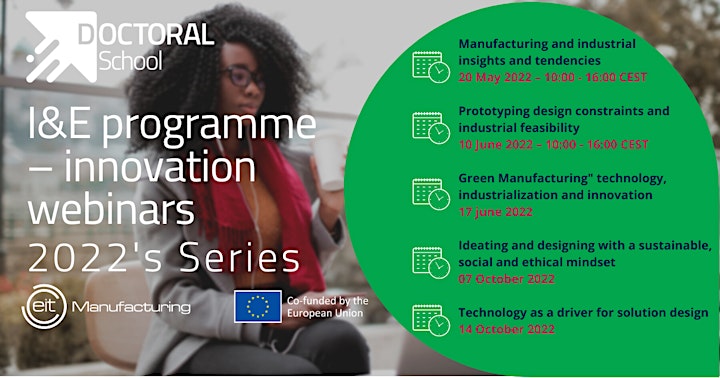 The EIT Manufacturing Doctoral School run an Innovation and Entrepreneurship programme, linked with international and cross-organizational mobility on top of PhD positions across Europe, through a consortium of six universities, as showed in the picture above. Checkout the EIT Manufacturing Doctoral School web page to discover main information : https://eitmanufacturing.eu/activities/eit-manufacturing-doctoral-school/
The webinars will be recorded and made available to the public. Joining the webinars you agree with the EIT Manufacturing privacy policy and data management, to share your contacts with the Doctoral School university partners, to the recording and sharing of the video: https://eitmanufacturing.eu/privacy-policy/