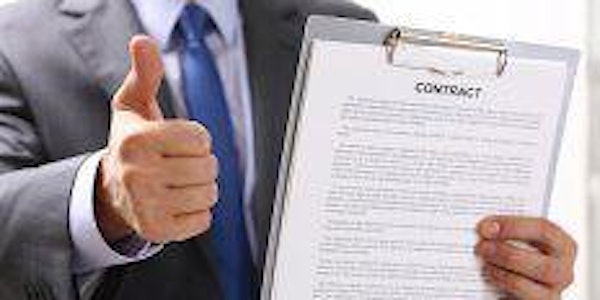 Proven techniques to attract the best talent for your start-up
When and where
Location
DCU Invent Collins Avenue Extension D09 E449 Whitehall Ireland
Description
Proven techniques to attract the best talent for your start-up
It seems to be getting harder and harder to find good people to help your company grow and flourish. What can you do to compete with the likes of Google and Dropbox as well as other start-ups? This seminar will give you practical advice and essential tips that will transform the way you advertise your jobs and entice a higher calibre of candidate.
---
Stephen Flanagan is an employer brand consultant, who helps organisations attract and retain the best talent to continue their success and growth.
After ten years in various marketing positions, agency and client side, Stephen spent eight years as Senior Marketing Manager for Hays, the largest specialist recruitment agency in the world.
After the first initial months working with Hays, Stephen noticed a shortcoming in the recruitment process. Whilst HR and recruitment experts delivered reports highlighting skills shortages in various sectors, approximately 95% of companies were not considering any candidate attraction strategy. He noticed that nearly every job advertisement was a list of requirements and no effort was made to sell the job to the potential candidates. Using his 15 years as a copywriter, he began writing ads for high profile jobs, which attracted a higher standard of CVs. He then devised a training programme for Hays Ireland recruiters, around how to write persuasive ads and use marketing techniques to attract the top candidates. After repeated success in Ireland, the training methods were implemented across Hays internationally.
Observing the huge gap in the market for candidate attraction and employer branding services, Stephen set up his own consultancy - TalentAttract. The business provides a range of services for organisations which have difficulty with attracting & retaining talent. These include job writing, advertising strategy, employer brand analysis and strategy. Stephen also provides training to external and internal recruiters around candidate attraction and gives seminars around the subject.
---
Hosted by:

For more information, please contact maria.johnston@dcu.ie
---