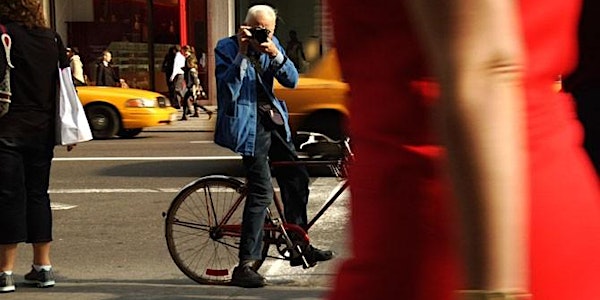 Psychoanalysing Documentary Film-8th Psychoanalytic Film Festival
When and where
Location
Irish Museum of Modern Art and Carmelite Centre Military Road Dublin Ireland
Refund Policy
Contact the organiser to request a refund.
Description
Please note- Venue for Friday night is the Carmelite Centre
Venue for Saturday is IMMA


In light of the recent Apollo House initiative the main event of the festival this year is the screening of Ken Loach's I Daniel Blake on Saturday afternoon. We are delighted to welcome acclaimed film director and Apollo House activist Jim Sheridan as our guest discussant.


'PSYCHOANALYSING DOCUMENTARY'

Please join us for the 8th Irish Annual Psychoanalytic Film Festival which takes place on Friday 3rd February at the Carmelite Centre, Dublin 2 and Saturday 4th February at IMMA the Irish Museum of Modern Art, Dublin 8. A full schedule of events is included below. Places are limited and advance booking is advisable.

What can psychoanalysis say about "Documentary"?

According to Agnieszka Piotrowska in her "Psychoanalysis and Ethics in Documentary Film" (2014) psychoanalytical intervention in documentary film studies has been somewhat of a rare occurrence until quite recently.

Documentary filmmaking is the genre that takes the representation of reality as its focus. From a psychoanalytical perspective reality is known or constructed through the prism of subjectivity, amounting to a blurring of boundaries between reality and fiction. From this perspective, desire as it is related to the unconscious, is privileged as a motive force for the interpretation of and framing of events. Within this context, documentary filmmaking has a direct bearing on an interrogation of desire and its consequences in the act of representation and subjectivity.

In the lack of, or perhaps "missed", encounter between psychoanalysis and documentary we may wonder:

Does Documentary somehow "resist" psychoanalytic readings? Does Psychoanalysis feel threatened by Documentary? Does Documentary appear to hijack the field and dimension of subjective truth - hitherto the terrain of psychoanalysis? Can Documentary be thought of as a privileged access to "the truth"… akin to the dream accessing the royal road to the unconscious? What do documentary film-makers claim about the truth, and the making of "the true"? What does it mean to enjoy a documentary? Is it ethical? Why do some people hate documentaries?

Psychoanalysis enjoys a long and interesting relationship with the field of film studies and the last 7 festivals of psychoanalysis and film in Ireland testify to this enjoyment and shot-through reciprocal engagement. In our upcoming festival let us have a go at mobilising an encounter of Psychoanalysis with Documentary and see where our viewings, musings, and discussions take us …


*********************

SCHEDULE OF EVENTS

FRIDAY 3RD FEBRUARY, 2017
Carmelite Centre, Aungier Street, Dubln 2, 5.00PM-10PM

PANEL DISCUSSION: 'Psychoanalysis & Documentary', 5.00PM

- How is this linkage valid? (Olga Cox Cameron)
- Documentary and Representation (Tina Kinsella)
- The Ethics of Documentary.( Carol Owens)
- Cinematography in Documentary. (Nigel Mulligan).
- Trauma and Documentary . (Brigitte Le Juez)

FILM SCREENINGS: 'Documentary and Family Life', 6.00-8.10PM

'The Wolfpack' (2015, directed by Crystal Moselle & introduced by Marie Walshe)
'A Family Affair' (2015, directed by Tom Fassaert & introduced by Ann Murphy)
'One More Time with Feeling' (2016, directed by Andrew Dominik & introduced by Sarah Jane Reilly)

WINE RECEPTION, 8.10-10PM

*********************

SATURDAY 4TH FEBRUARY, 2017
IMMA The Irish Museum of Modern Art, Kilmainham Hospital, Dublin 8, 10.00AM-6PM

FILM SCREENING AND DISCUSSIONS (Parallel Sessions), 10.00AM-12.00PM

SCREENING & DISCUSSION 1: 'Ethical Questions',
'Married to the Eiffel Tower' ( 2008, directed by Agnieszka Piotrowska, response by Magda Kurzawska)
'The Family' (1978, directed by Bob Quinn, response by Sarah Meehan)

SCREENING & DISCUSSION 2: 'My Symptom Myself'
'Bill Cunningham New York' (2010, directed by Richard Press, response by Genevieve Watters)
'What Happened Miss Simone?' (2015, directed by Liz Garbus, response by Tina Kinsella)

SCREENING & DISCUSSION 3: 'Therapeutic approaches via Documentary'
'Like an Open Sky' (2014, directed by Mariana Otero, response by Donna Redmond)
'Tashi and the Monk' (2014, directed by Andrew Hinton & Johnny Burke, response by Mary Margaret Brennan)

SCREENING & DISCUSSION: 'At the Interface between Creative Arts Practice and Clinical Psychoanalytical Practice', 12.30PM-3.15PM
'Marina Abramovic: The Artist is Present' (2012, directed by Mathew Ackers and Jeffrey Dupre)
The film screening will be followed by a panel discussion with Noreen Giffney and discussants from the creative arts, curatorship, arts criticism, philosophy, psychoanalysis, psychology, art therapy, visual culture and film studies (Jacinta Lynch, Katherine Waugh, Grainne Casey and Lisa Moran)

FILM SCREENING with Guest Speaker Jim Sheridan : 'Art and Life', 3.30PM-6.00PM
'I, Daniel Blake' (2016, directed by Ken Loach ) Psychoanalysis as a discipline focuses on private life but there are times when this is not enough. We discuss the implications of this film with director and activist Jim Sheridan .