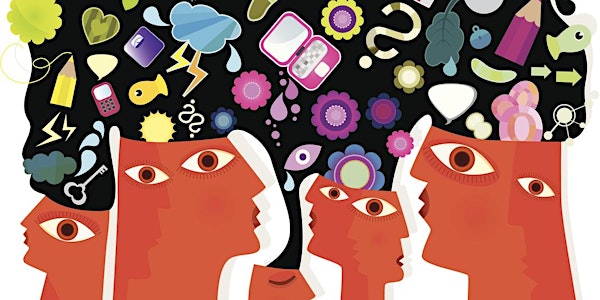 Psychoanalysis and Mental Health Workshop Part 2
Uses of diagnosis in mental health: Psychoanalytic perspectives
By The Association for Psychoanalysis & Psychotherapy in Ireland Ltd (APPI)
Date and time
Sat, 4 Mar 2023 10:30 - 13:00 GMT
Location
Carmelite Community Centre 56 Aungier Street D02 T258 Dublin 2 Ireland
About this event
Free event
In-Person attendance only. Registration required.
A Clinical Workshop with Florencia F. C. Shanahan.
In several countries around the world psychoanalysis is included in the academic and clinical training of mental health professionals (psychologists, psychiatrists, social workers) as well as in the design and delivery of mental health services for adults and children. Even if this is not the case in Ireland, many practitioners oriented by psychoanalysis work and have worked in mental health and other institutional settings.
This second clinical workshop explores the question of diagnoses in mental health - its clinical and ethical importance for psychoanalysis, how it relates to the direction of the treatment and what that entails. In similar manner to the previous workshop in October, this workshop aims at interrogating the various possible relations between psychoanalysis and mental health, both from a theoretical perspective and from the point of view of its actual practice in a diversity of settings. It will be based on the elaboration of clinical situations.
This is proposed as a conversation where practitioners may question and debate the place and function of psychoanalysis today with regards to hegemonic models of understanding and approaching mental health, and explore the paradoxes inherent to working in the intersection of discourses.
This conversation will include an invited panel of APPI members: Linda Clarke, Susan McFeely, Rik Loose and Claire Hawkes - all of whom have been involved in a variety of mental health settings for many years. Emphasis will be placed on participation, discussion and inclusion of a diversity of experiences, with the aim of advancing Freudian-Lacanian psychoanalysis taking as departing point the actual practice sustained currently and in concrete contexts in Ireland.
BIO
Linda Clarke is a psychoanalytic practitioner in private practice in Dublin. She has previously worked in the area of homelessness and was part of the Dublin Simon Community Sure Steps Counselling Service for many years.
Claire Hawkes is a member of APPI and ICLO-NLS. She worked psychoanalytically in a mental health organisation for many years both with people with a psychiatric diagnosis and with family members. Working now in private practice.
Rik Loose is a member of the APPI, of ICLO, of the New Lacanian School and of the World Association of Psychoanalysis. He works in private practice.
Susan McFeely is a practitioner of psychoanalysis who currently works in private practice. She has over thirty years experience working clinically within the intellectual disability, addiction and mental health services in both Ireland and U.K. Susan had also been an active member of a number in National Mental health policy development frameworks and initiatives. Susan was one of founding members of a number of family and service users advocacy groups and community inventions.
Florencia F.C. Shanahan is a psychoanalyst in Dublin. She worked in mental health settings in Argentina, and as Senior Clinical Psychologist for nearly ten years in a psychiatric hospital in Dublin, both in the Psychotherapy Department as psychoanalytic psychotherapist, and as part of the Community Mental Health Team and in-patient units.
Micheli Romão will be the workshop host and is a Lacanian psychoanalyst with 12 years experience working in mental health settings. She is particularly interested in the intersection between mental health and physical health. Her clinical work is informed by many years of working in hospital settings such as the Mater University Hospital and The Donnybrook Royal Hospital. Micheli is currently working as an Integrative Health Specialist with Vhi and maintains a small private practice.
Who is this event for?
This event will be of interest to those working in mental health including psychoanalysts, psychotherapists, psychologists, psychiatrists and social workers.
Confidentiality
This is a clinical event in which clinical material will be discussed. Attendees asking questions and offering comments during the event must respect the confidentiality of clients by avoiding all identifying details. We expect all attendees to privilege any clinical material shared during the event, and to forebear from sharing it outside the event.
CPD
Two CPD points are awarded for this event.
Recording
The talk will not be recorded.
No recording is permitted.
About the organiser
About APPI 
The Association for Psychoanalysis and Psychotherapy in Ireland (APPI) is a Professional Association comprised of members whose clinical work is based upon the practice of psychoanalysis and/or psychoanalytic psychotherapy from a Freudian-Lacanian perspective. Members of APPI work in various psychotherapeutic settings throughout Ireland – in the public and semi-state sector, not-for-profit organisations, universities, and in private practice. APPI is a member of the Psychoanalytic Section of the Irish Council for Psychotherapy.