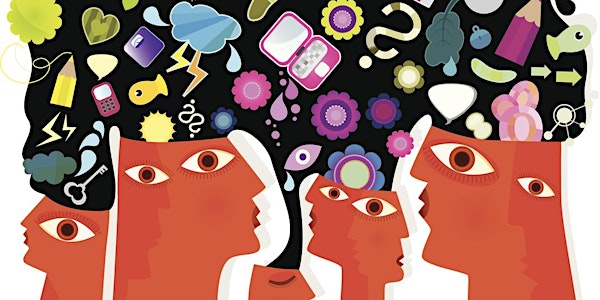 Psychoanalysis and Mental Health Workshop
This workshop aims at interrogating the various possible relations between psychoanalysis and mental health
Refund Policy
Contact the organiser to request a refund.
About this event
About this event
In many countries around the world psychoanalysis has a long tradition of being included in the academic and clinical training of mental health professionals (psychologists, psychiatrists, social workers) as well as in the design and delivery of mental health services for adults and children.
This workshop, proposed by Florencia F. C. Shanahan, aims at interrogating the various possible relations between psychoanalysis and mental health, both from a theoretical perspective and from the point of view of its actual practice in a diversity of settings.
It will be based on the elaboration of clinical situations, in the form of a conversation with the audience, where knowledge can be elaborated drawing from the questions that emerge when a practitioner (whatever their profession or role may be) introduces psychoanalytic practice in their work in institutions and within the field of so-called 'mental health'.
The aim is to advance Freudian-Lacanian psychoanalysis taking as departing point the actual practice sustained in concrete contexts in Ireland, by creating a space where to share and debate the place and function of psychoanalysis today with regards to hegemonic models of understanding and approaching human suffering, and explore the paradoxes inherent to working in the intersection of discourses.
Speakers
Linda Clarke is a psychoanalytic practitioner in private practice in Dublin. She has previously worked in the area of homelessness and was part of the Dublin Simon Community Sure Steps Counselling Service for many years.
Claire Hawkes is a member of APPI and ICLO-NLS. She worked psychoanalytically in a mental health organisation for many years both with people with a psychiatric diagnosis and with family members. Working now in private practice.
Susan McFeely is a practitioner of psychoanalysis who currently works in private practice. She has over thirty years experience working clinically within the intellectual disability, addiction and mental health services in both Ireland and U.K. Susan had also been an active member of a number in National Mental health policy development frameworks and initiatives. Susan was one of founding members of a number of family and service users advocacy groups and community inventions.
Florencia F.C. Shanahan is a psychoanalyst in Dublin. She worked in mental health settings in Argentina, and as Senior Clinical Psychologist for nearly ten years in a psychiatric hospital in Dublin, both in the Psychotherapy Department as psychoanalytic psychotherapist, and as part of the Community Mental Health Team and in-patient units.
Imogen Stirling is a psychoanalytic psychotherapist and supervisor, working in the community Adult Mental Health services in the HSE. She has worked in both the NHS and the HSE, in both Hospital and Community settings for the last thirty years. For the last twelve years Imogen has worked as a Clinical Nurse Manager in Psychoanalytic Psychotherapy, as part of a Community Mental Health Team. This is the only such post in the country at present. She specializes in sexual trauma, childhood sexual abuse, eating disorders and psychosis. Imogen is a registered practitioner with APPI.
Who is this event for?
This event will be of interest to those working in mental health including psychoanalysts, psychotherapists, psychologists, psychiatrists and social workers.
Confidentiality
This is a clinical event in which clinical material will be discussed. Attendees asking questions and offering comments during the event must respect the confidentiality of clients by avoiding all identifying details. We expect all attendees to privilege any clinical material shared during the event, and to forebear from sharing it outside the event.
CPD
Two CPD points are awarded for this event.
Recording
The talk will not be recorded.
No recording is permitted.