Description
You are cordially invited to a Public Meeting with Eamon Ryan T.D. looking at how we can: Re-imagine Community Development in Ireland.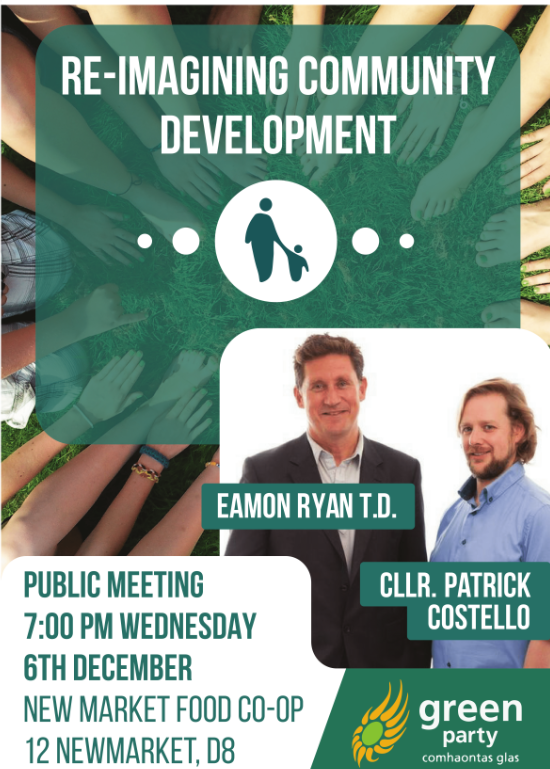 Join us on Wednesday 6th December 7:00 p.m.
The Fumbally Stables, Merchants Quay, Dubiln, County Dublin
The story of Community Development in Ireland is a compelling tale of what can go right and what has gone wrong in our approach to development in Ireland over the last 30 years.
Led by experienced Community Development practitioner Tony O'Grady of Partners (Training for Transformation) and Green Party Leader Eamon Ryan T.D., this interactive meeting will give a brief history of Community Development in Ireland from a practitioner's perspective, and the key principles and policy areas to consider for the development of resilient and more self-reliant communities.
The current centralised model for community development is grossly unbalanced and is undermining the great work of thousands of community groups across Ireland. We want to disrupt this model and build the foundations for a policy that will encourage a more community centric approach to development. We need community leaders and activists to help us to achieve this.
We invite you and your organisation to come along and have your say in how you think we can reimagine communities in Ireland and help them grow.