How to attract customers post Covid by putting your marketing skills to work.
About this event
As much as most people talk about Marketing and Sales having different functions, still the temptation is always to get out there an push to sell your products/services.
The aim of marketing is to understand how to create value customers wish to gain from your business. But how do you actually do that?
In this short course, you will discover that pushing products/services is not sustainable. Either because you will 'burn out', or your potential customers will eventually 'block you'!
Putting Your Marketing to Work, is about thinking more and pushing less. In this course you will also gain clearer insights into the use of various media for targeting customers, and which is most suited to your product/service.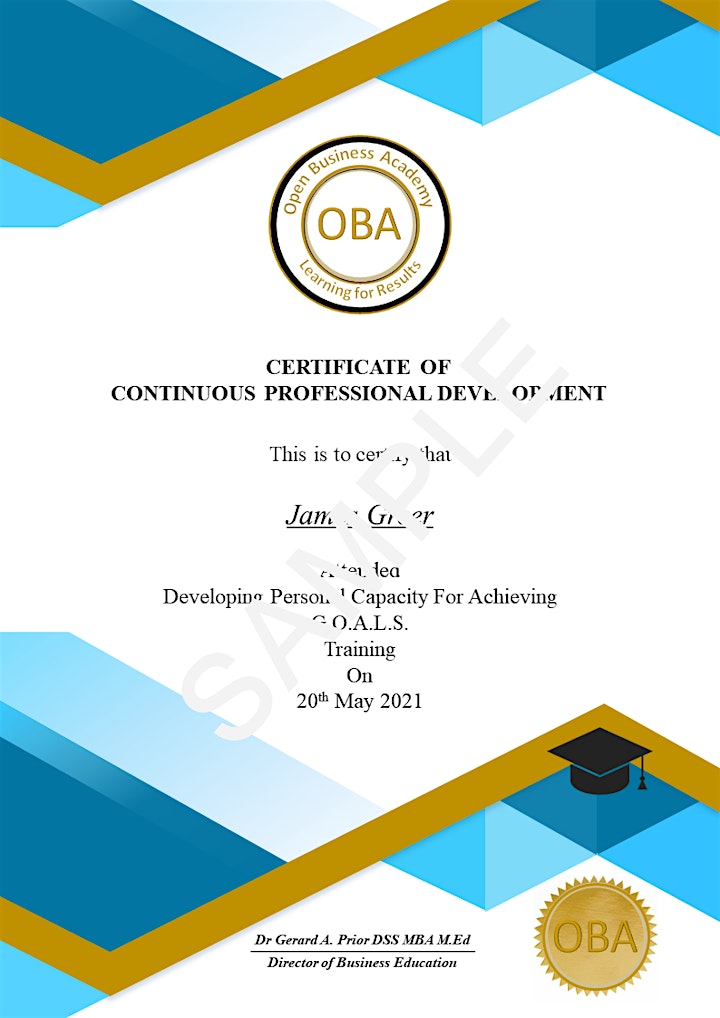 Organiser of Putting Your Marketing to Work
Welcome to the Open Business Academy.
We aim to help you identify the blockages to developing your business, so you can build for your future today.

We are an Irish business development academy working internationally with clients across Ireland, Europe, the US and other territories. Our aim for you, is to get you focussed on getting more from your business, and give you the insights you need to be a more confident and dynamic decision maker. Above all, we aim to empower you to grow your business and gain personal satisfaction from achieving your most important goals.
Through the Open Business Academy courses, most of which are FREE, you can get access to MBA level training for yourself, your colleagues and employees.
You can also book a FREE 15 minute consultation with us over Zoom by visiting https://calendly.com/drgaprior
We look forward to having you on board as an Open Business Academy member. Sign up to become a member FREE at https://mailchi.mp/e9e27bedb583/free-joinbusinessacademy and keep up to date with all the new new FREE courses as the become available.