Event Information
Location
Pygmalion
59 William Street South
Dublin
Ireland
Optimo come to Pygmalion!
About this event
Underground dance music legends Optimo join us on Easter Sunday April 17th
This Scottish duo are fabled for their vinyl digging and collecting from their Glasgow HQ. Their vast knowledge of music history (both in dance and non-dance genres) is demonstrated in mind-boggling sessions filled with rarities that they alone seem to posses, which they masterly select and mix, always with exquisite taste. Averse to the mainstream and the predictability of typical 4x4 sets, Optimo opt for exciting and unconventional music, with sets comprising of all kinds of styles: funk, techno, dub, post punk, electro, house and beyond.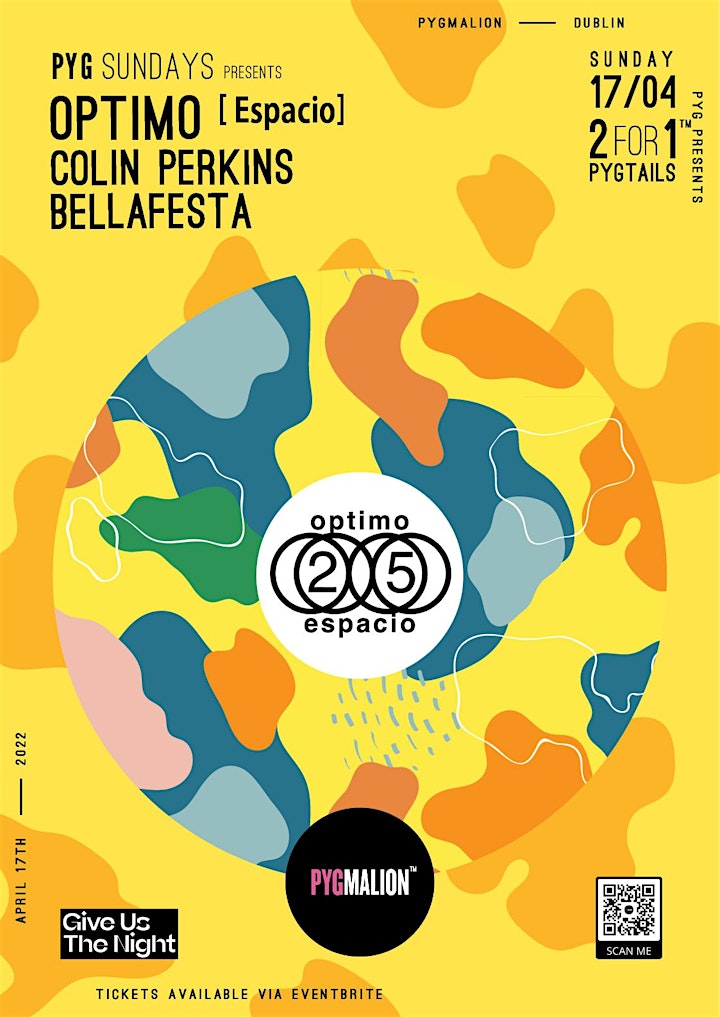 Date and time
Location
Pygmalion
59 William Street South
Dublin
Ireland