Learn how clients perceive the quality and value of your interpreting services, and how to leverage their perception for a win/win outcome
About this event
To run a successful interpreting business, you need to be good at retaining your clients. Finding new clients takes time and money; being able to get work from the same clients again and again is the key to efficient operation.
Your clients will be more likely to call you again if they see the quality and value of your interpreting services as high. What can you do to ensure that this is the case? Despite what you might think, quite a lot, actually. There are certain steps you can take and certain practices you can adopt to improve the perception of your work by your clients.
And, in doing so, you are helping not only yourself but also your clients. When they feel confident in you and your services, they do not need to waste time and money to find an alternative.
During this webinar, you will learn how to ensure that your clients see the high quality and value of your services by following specific rules when you:
present and market yourself and your business
negotiate prices and conditions and accept or decline offers
carry out the assignment
react to emergencies and unexpected developments
deal with any misunderstandings or complaints
communicate and maintain a working relationship with the client
When the client understands the value of your services, and you feel valued and respected, it's a perfect win/win situation, which helps both parties to do things better.
===
If you choose one of the paid options (CV/Resume Review or CV and Social Profile Review), we will contact you to get your details, and our talent & training team will review your current CV / Social profile and give advice on how to present them in the most advantageous way.
===
We would love you to join this webinar. Please register, and you will get the link to the webinar before the event.
NB: Please note that IST refers to the Irish Standard Time (=BST - British Summer Time, or GMT +1)
Thank you!
Please send your questions, comments and feedback to talent@translit.ie.
Testimonials
"The webinar was useful, engaging and very interactive. I am looking forward to attending another online event" - Webinar attendee
"I want to say congratulations on such a substantial number of attendees. I really like the punctuality and the extensive email preparatory communication" - Webinar attendee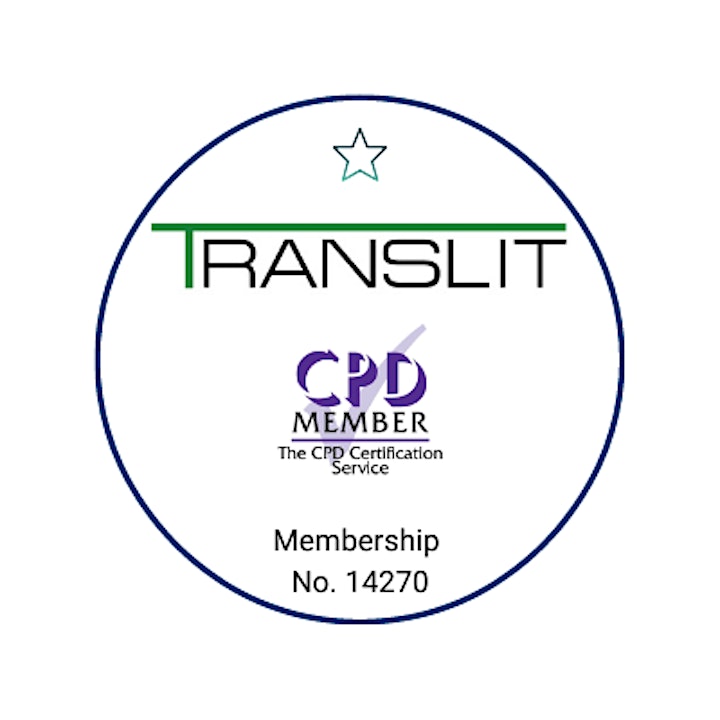 Organiser of Quality perception in interpreting services: how to make your client happy
TRANSLIT Pro is a training branch of TRANSLIT - language service provider based in Ireland. TRANSLIT Pro provides support to freelance interpreters by offering them a range of training webinars, courses and programmes. TRANSLIT is also the creator of the centralised interpreting platform translit.com - a place where interpreters and clients can meet and conduct business.