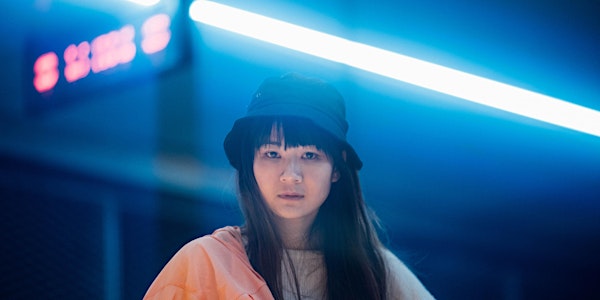 Quantum Foam I Performance I Bád Keppel
Quantum Foam I Performance| Bád Keppel
When and where
Location
Bád Keppel (meeting at Rudkin's Mill ) Rudkins Mill Bachelors Walk Muine Bheag Ireland
About this event
Muine Bheag Arts is delighted to present Descent of Waves - a performance by Quantum Foam as part of the Grass Roots programme. Quantum Foam will perform a set of drone frequencies in collaboration with the environmental sounds of the River Barrow - from water ripples to vibrations of the boat engines. The performance will take place along the River Barrow - meeting at Rudkin's Mill at 6pm.
The event is free of charge. Book tickets via Eventbrite.
Quantum Foam makes noise to reflect on our relationship with technology and as an exploration to reveal information, symbols and meaning in our proximities. Field recordings of fleeting materials and states of dereliction are often her fundamental ingredients. Spatial and object memories are sampled, stretched and morphed into drone, ambient and techno. She softly takes sonic frequencies beyond their ontological origin and spacetime in order to form new semantics.
Her solo music performance includes Monument (2022), IMMA (2022), Amazonia Mapping Festival (2021), FACT Liverpool (2021), Static Trading (2021), MUTEK Festival ES+AR (2021), RHA Dublin (2021), and Cultúrlann Uí Chanáin, Derry (2020). Between 2019-2021, she was a visiting research associate at the Sonic Arts Research Centre, Belfast. She studied Sound and Interaction at Konstfack and is currently a member of Fylkingen in Stockholm.
'Would You Not Recall How Your Heart Once Beat for an Ordinary Saturday Calmness', her debut track, was released in the 2020 edition of Jez Riley French's project "verdure engraved". Since then she produced and self-released EPs 'Colour of Noise' (2021) and 'A Storm is Blowing From Paradise' (2022). Her sonic work is featured in The Wire Magazine's Below the Radar series 2022.
Information:
Website: www.muinebheagarts.com
Email: muinebheagarts@gmail.com
Instagram: @muinebheagarts
Facebook: @muinebheagarts
Support:
Muine Bheag Arts is made possible with financial support of Arts Council Ireland, Creative Ireland and Carlow County Council.