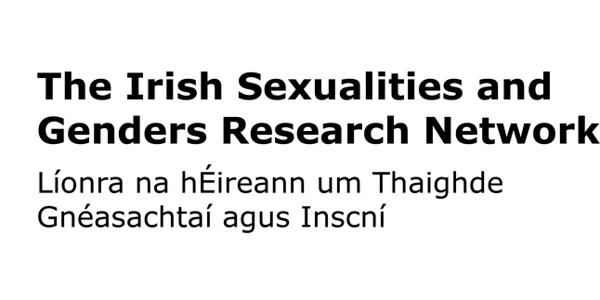 Queer Data: Who Counts? - ISGRN Seminar with Dr Kevin Guyan
Irish Sexualities and Genders Research Network seminar with Dr Kevin Guyan
About this event
The ISGRN welcomes Dr Kevin Guyan, author of Queer Data: Using Gender, Sex and Sexuality Data for Action (Bloomsbury Academic), which examines the collection, analysis and use of gender, sex and sexuality data, particularly as it relates to LGBTQ communities.
Data has never mattered more. Our lives are increasingly shaped by it and how it is defined, collected and used. But who counts in the collection, analysis and application of data? This event will explore key themes from Guyan's book Queer Data: Using Gender, Sex and Sexuality Data for Action including the relationship between LGBTQ data and visibility, the politics of who and how to count, and how data biases are used to delegitimise the everyday experiences of queer communities.
While highlighting the benefits of 'being counted', the event will also examine the potential risks for LGBTQ communities. For example, there is little value in 'being counted' if the person or organisation responsible for the count depicts you in a negative light or in a way that invites further discrimination, harassment or violence. Although the event focuses on data's role in LGBTQ liberation, themes discussed also relate to the campaigns of other minoritised groups that use data as a tool to advance justice.
The event will take place online via Zoom. The Zoom details will be sent to registered attendees via Eventbrite in advance of the event.
All attendees must agree to follow the ISGRN online events policy which is available to read on our website.
For further details of other upcoming seminars in the ISGRN Spring 2021 Seminar Series, follow our Twitter account!