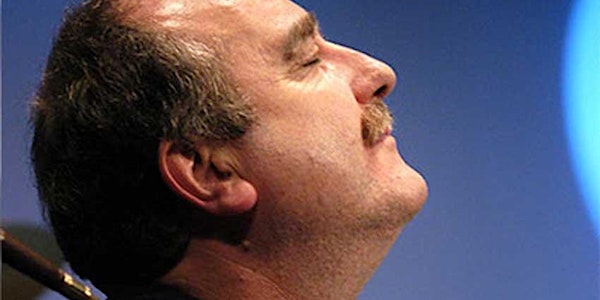 Rang ar an bPíb Mhór/Bag Pipe Classes le Ailean Domhnallach
Beidh rang Píb Mhór le Ailean Domhnallach ag Scoil Cheoil an Earraigh idir an 16ú & 18ú Feabhra 2023
By Scoil Cheoil An Earraigh
Date and time
Thu, 16 Feb 2023 10:00 - Sat, 18 Feb 2023 13:00 GMT
Location
Baile an Fheirtéaraigh Ballyferriter Ballyferriter Village Ireland
Refund Policy
Contact the organiser to request a refund.
About this event
Beidh rang Píb Mhór le Ailean Domhnallach ag Scoil Cheoil an Earraigh idir an 16ú & 18ú Feabhra 2023
Is duine aitheanta é Ailean i saol an cheoil Ghaelaigh, tá éileamh idirnáisiúnta ar Ailean mar chumadóir, stiúrthóir ceoil, píobaire, amhránaí agus léachtóir ar cheol Gaelach. Tá bua ag Ailean ceol na píbe (pibroch) a dhéanamh geanúil. Tá tionchar nach beag aige ar ghlúin nua píobairí a spreagadh agus píobaireacht na seachtú haoise déag a thabhairt chun solais. Tá fud fad na cruinne siúlta ag Ailean ag féilte píobaireachta. Bíonn sé ag léachtóireacht ag Acadamh Ríoga Ceol & Drámaíochta na hAlba agus saothar coimisiúnaithe aige go minic do theilifís BBC.
Mar Eolas
Caithfidh daltaí a gcuid uirlisí fhéin a bheith acu.
Tá fáilte roimis dhaoine fásta & leanaí os cionn 9 mbliana.
Beidh béim ar mhúineadh trí Ghaelainn sna ranganna.
Cuirfear béim ar amhráin, ar stíl is ar phoirt Chorca Dhuibhne
Má bhíonn siomptóim Covid19 ort - ná freastal ar na ranganna.
N.B. Níl aon ranganna uirlise ann do ghlan tosnaitheoirí
Scoil Cheoil an Earraigh will host Bag Pipe Classes with Allan Domhnallach from the 16th-18th February 2023.
A leading light in the Gaelic musical scene, Ailean is in demand internationally as a composer, musical director, piper, singer and lecturer on Gaelic music. One of his myriad gifts is to make pibroch accessible and lovable. His work as a scholar-performer reuniting seventeenth-century piping with its Gaelic roots is influencing a whole generation of pipers. Ailean has performed at every major Celtic and piping festival on the planet. He lectures on the Scottish Music course at the Royal Scottish Academy of Music & Drama, and has had numerous commissions to compose for BBC television.
Please Note
Pupils must have their own instruments.
Classes are for adults and children age 9+.
Most classes will be taught 'as Gaeilge' (through Irish) while all efforts will be made to make sure that no one feels excluded.
The emphasis will be on West Kerry tunes and style
If you have symptoms of Covid19 please don't attend classes.
NB There are no classes for absolute beginners.
* If there is any issue in booking classes or you need additional information, please email - riarachanscae@gmail.com
About the organiser
Féile ceoil thraidisiúnta i mBaile an Fheirtéaraigh, i gCorca Dhuibhne, Co. Chiarraí, Éire i mí Feabhra gach blian ina mbíonn ceardlanna ceoil agus amhránaiochta, ceolchoirmeacha, léacht, seisiúin, siúlóid, ciorcal comhrá, agus go leor eile.