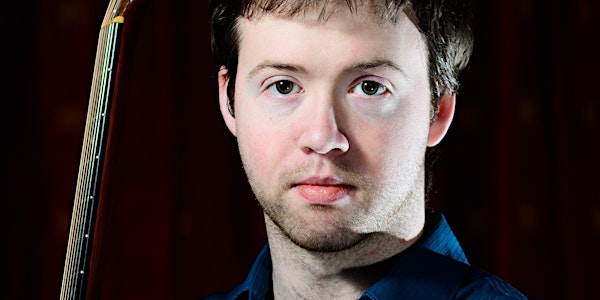 Rang Giotár/Guitar Class le Caoimhín Ó Fearghaíl
Beidh ranganna giotár le Caoimhín Ó Fearghaíl ag Scoil Cheoil Earraigh i mBaile an Fheirtéaraigh ón 16ú-18ú Feabhra 2023.
By Scoil Cheoil An Earraigh
Date and time
Thu, 16 Feb 2023 10:00 - Sat, 18 Feb 2023 13:00 GMT
Location
Baile an Fheirtéaraigh Baile an Fheirtéaraigh Ballyferriter Village Ireland
Refund Policy
Contact the organiser to request a refund.
About this event
Beidh ranganna giotár le Caoimhín Ó Fearghaíl ag Scoil Cheoil Earraigh i mBaile an Fheirtéaraigh ón 16ú-18ú Feabhra 2023.
Is as Rinn Ua gCuanach i gCo. Phort Láirge do Chaoimhín Ó Fearghail; píobaire, fliúiteadóir agus tionlacaí. Tá go leor ceoil taifeadtha aige le blianta beaga anuas. I measc na n-albam is déanaí atá eisithe aige tá dlúthdhiosca aonair ar na píb dar teideal 'Uilleann Piping from County Waterford', agus albam leis an bhfidléir Paddy Tutty dar teideal 'Flute & Fiddle'. Bíonn tarraingt air go minic mar mhúinteoir ag féilte ceoil ar fud na tíre agus thar lear, agus tá cuid mhaith den domhain siúlta aige ag múineadh agus ag seinnt ina aonair, le cairde, agus le grúpaí cosúil le Caladh Nua agus Danú. Ba é ceoltóir óg TG4 na bliana 2012 é agus tá tionchar nach beag ag ceoltóirí agus amhránaithe na nDéise air. Ainmníodh mar cheoltóir uirlise na bliana 2021 é chomh maith ag gradaim RTÉ Raidió 1.
Seinneann sé sa tiúnáil 'Drop D' ar an ngiotár agus is é sin a mhúineann sé chomh maith.
Beidh gach rang ar siúl i ó 10.00rn go 1:00in gach lá le sos san áireamh.
Mar eolas:
Caithfidh daltaí a gcuid uirlisí fhéin a bheith acu.
Tá fáilte roimis dhaoine fásta & leanaí os cionn 9 mbliana.
Beidh béim ar mhúineadh trí Ghaelainn sna ranganna.
Cuirfear béim ar amhráin, ar stíl is ar phoirt Chorca Dhuibhne.
Iarraimid nach bhfreastalódh éinne le siomptóim Covid19 ar an rang.
NB Níl aon ranganna do ghlan tosnaitheoirí
Scoil Cheoil an Earraigh will host Guitar Classes with Caoimhín Ó Fearghaíl from 16th - 18th of February 2023.
Caoimhín Ó Fearghail is a multi-instrumentalist who comes from An Rinn in the Waterford Gaeltacht. A piper, flute player and accompanist, he is influenced by the many great traditional musicians and singers from his home area. He has featured on a number of albums in recent years, quite often as accompanist. His latest album, however, is a solo pipes album simply called 'Uilleann Piping from County Waterfor' which is part of NPU's 'Ace & Deuce of Piping' series. He also recorded an album with fiddler Paddy Tutty in 2018 called 'Flute & Fiddle'. A frequent teacher and performer, he has taught and performed solo, and with groups such as Caladh Nua and Danú, all over Ireland, the US, the UK, Europe, Newfoundland and New Zealand. Caoimhín was awarded Best Folk Instrumentalist in the 2021 RTÉ Radio 1 Folk Awards.
He plays Drop D tuning on guitar and teaches in this tuning as well.
Please Note:
Pupils must have their own instruments.
Classes are for adults and children age 9+.
Most classes will be taught 'as Gaeilge' (through Irish) while all efforts will be made to make sure that no one feels excluded.
The emphasis will be on West Kerry tunes and style.
Please do not attend class if you have symptoms of Covid19
NB There are no classes for absolute beginners.
Each class will start at 10am until 1:00 pm each day with a break included.
* If there is any issue in booking classes or you need additional information, please email - riarachanscae@gmail.com
About the organiser
Féile ceoil thraidisiúnta i mBaile an Fheirtéaraigh, i gCorca Dhuibhne, Co. Chiarraí, Éire i mí Feabhra gach blian ina mbíonn ceardlanna ceoil agus amhránaiochta, ceolchoirmeacha, léacht, seisiúin, siúlóid, ciorcal comhrá, agus go leor eile.