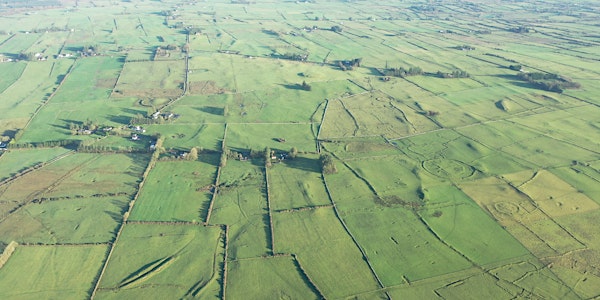 Rathcroghan Conference 2022 - Archaeology Above & Below
Archaeology Above & Below is Ireland's only annual community archaeology conference, looking forward to its 7th edition in November 2022.
When and where
Location
Rathcroghan Visitor Centre Rathcroghan Visitor Centre Tulsk Castlerea Ireland
Refund Policy
Contact the organiser to request a refund.
About this event
Archaeology Above & Below, Ireland's only annual community archaeology conference, is now in its seventh year. The purpose of this conference is to create a forum for discussion between communities and individuals who wish to interpret the story of the landscapes that we inhabit. This is achieved by a series of talks, and workshops detailing the aims, techniques and results of community-led research throughout Ireland and further afield.
Join us this November as we host the presentation and discussion of the work and results of community groups and societies from around Ireland, as well as archaeological institutions and university departments both in Ireland and the UK. This year, we will see contributions from Cavan, Sligo, Westmeath, Clare, Meath, Louth, Mayo & Roscommon, as well as research provided by the Sligo Community Archaeology Programme, Farming Rathcroghan EIP, University College Dublin, University of Galway, Coventry University and University College London, to name but a few.
We are delighted to welcome our keynote speaker, Dr. Thomas Kador, from University College London. Thomas will deliver a talk based upon his research into the different guises of community archaeology, with special emphasis on approaches taken in Ireland. Thomas is Senior Teaching Fellow on the UCL Arts & Sciences (BASc) programme with a background in archaeology and chemical engineering. His research and pedagogical interest include object-based learning, culture, health and wellbeing, public and community-based approaches to heritage as well as everyday practice – especially movement, mobility and migration – and social change in prehistory.