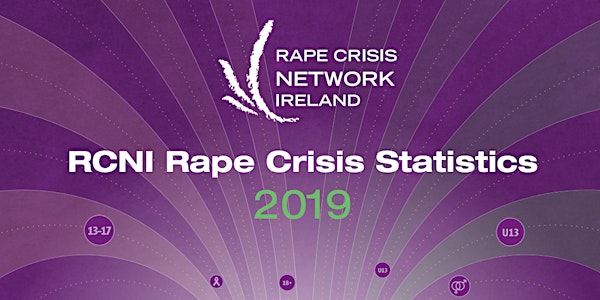 RCNI Data Launch Event
Rape Crisis Network Ireland (RCNI) are launching our 2019 data, presenting statistics from Rape Crisis Centres across the country.
About this event
RCNI Rape Crisis Statistics 2019 presents data given to us by survivors and collated across a sample of seven Rape Crisis Centres, illuminating what survivors of sexual violence told us and asked of us in 2019.
At a time when Ireland is set to radically overhaul how we respond to sexual violence with the Government audit of its infrastructure responding to sexual and domestic violence (April 2021), the drafting of the third national strategy and the implementing of the O'Malley report, these experiences of survivors can both guide us and act as a baseline. RCNI's ambition is that survivors' voices driving this transformation will establish Ireland as best in Europe when we are reviewed under the Istanbul Convention by GREVIO in February 2022.
This RCNI Statistical Report provides detailed analysis of sexual violence and interrogates patterns of sexual violence.
We are delighted that Minister Helen McEntee will be launching this survivor evidence.
We are pleased to announce that the following speakers will also be presenting at the event:
Detective Chief Superintendent Declan Daly, Garda National Protective Services Bureau.
Dr. Marceline Naudi - President, Group of Experts on Action against Violence against Women and Domestic Violence (GREVIO).
Dr. Clíona Saidléar - RCNI Executive Director.