Description

Hi there,
How would it feel to get away from it all for a weekend? How would it feel to re-connect with yourself on a deeper level? Would you like to leave the busyness and stress behind and take some time out... just for you?
This unique and specially designed weekend retreat of yoga, meditation and life coaching is tailored to help you relax, rejuvenate, restore but also connect deeply with yourself.
Going on retreat is like coming back to yourself... a journey of self connection and self care, finding the real you behind all the obligations, all the should's, all the responsibilities and commitments.
Testimonial from Mid May Retreat: "Loved it. Feel so refreshed and inspired and hope I can make it last and act on realisations."
Imagine being guided to stretch, strengthen, attune and restore the body with a combination of both flowing hatha yoga and gentle restorative yoga; to cultivate awareness with guided meditation, breathing practices and yoga nidra (deep relaxation), to nourish yourself with delicious vegetarian food and comfortable accommodation. Also enjoy relaxing free time to read a book, go for a walk, rest or just enjoy the company of like minded people.
Testimonial from Mid May Retreat: "A total switch off from the normal day to day of life. I really want to look for a local class to continue on from what I experienced here."
Price inlcudes:
2 nights SHARED accommodation including meals at Avondale Retreat Centre, Rathdrum, Co Wicklow
Hatha flow & restorative yoga classes
Guided Meditations
Self discovery workshops & more
Booking is essential. For more information contact Anne-Marie: 0872759856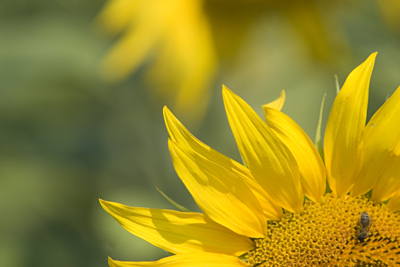 Avondale Retreat centre invites You to come and revel in your own true nature, in beautiful, inspiring, ancient surrounds and yet close to a quaint little village, Rathdrum.
The retreat centre has a purposely and carefully designed yoga studio suitable for 10 and the accommodation provides for the lodging of same.
The old and newer houses themselves are set in a wonderful one acre garden with a stream running through, adjacent to a holy well, a national trail walk, the Jubilee loop takes in Famine Graveyards, a mass path, Millennium Forest along the banks of the Avonmore River. The animals around the area range from deer, to magnificent wild birds and horses. The house is set among forests and hills. Ballgannon woods is right beside the garden. Charles Stewart Parnell's house is a short walk away in Avondale park and Glendalough is 15 minute drive away. This is a place to escape and surround yourself in nature and in peace. www.avondaleretreat.com