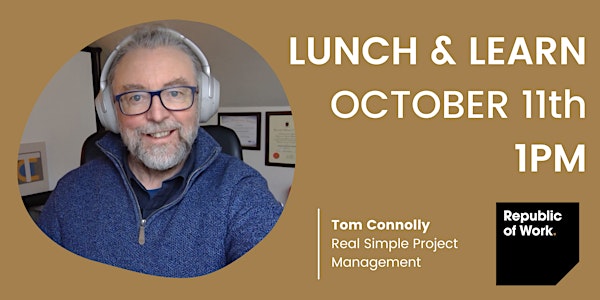 Real Simple Project Management
If you think Project Management is boring, complicated, or unnecessary, give me 20 minutes to disagree with you. And maybe to help you.
About this event
Project management is not a necessary evil. It is just necessary - if you want to deliver a product, a service or a result to your clients in a predictable time period for a specific cost. Project Management is not complicated - in fact if you keep it simple you and your stakeholders will be more successful.
I will talk to you about setting your goal, building your plan, managing your risks, working through your options, and improving for your next project.
You do not need any tools to do all of this. Pen and paper, flipcharts and whiteboards are great, especially at the start of your project. Once you and your team (even if it is only one or two people) have a common understanding of what you want to achieve - then there are numerous tools that can help.