About this Event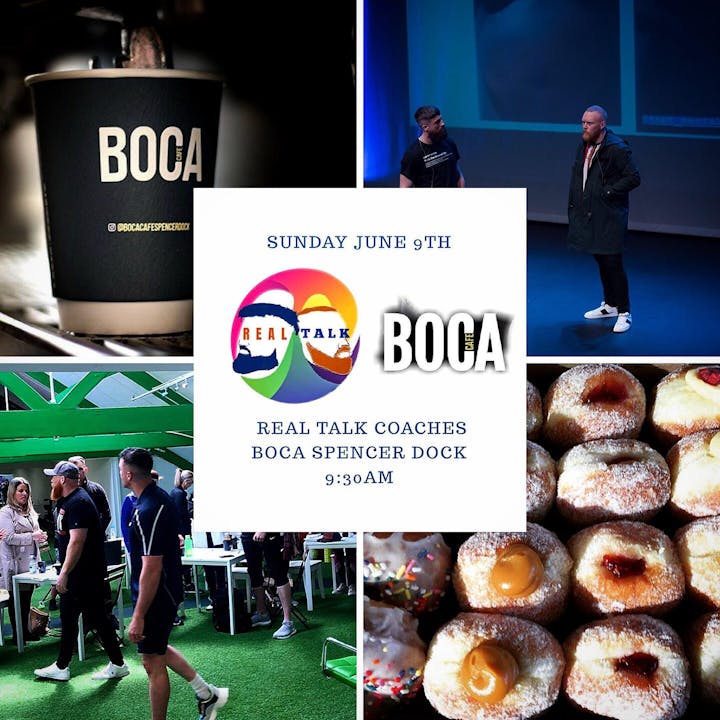 The Lads are back again. This time they touch on, Low Self esteem, tackling that internal critic who loves to put us down, taking back your confidence and owning it !
This great workshop will be held in BOCA CAfE in Spencer Dock Dublin 1. The Luas leaves you right outside or if your'e driving theres free street parking on sundays.
You have an option of 3 tickets, 1) admission, 2) admission w/ coffee and cake 3) admission w/ coffee, cake and Gourmet Sandwich. Go check out Boca on instagram to see the mouth watering grub they serve. NOTE. Orders will need to be made before the 7th of june !
This is set up to be a great morning of motivation and wellness ! Check out the feedback @REAL_TALK_COACHES instagram.