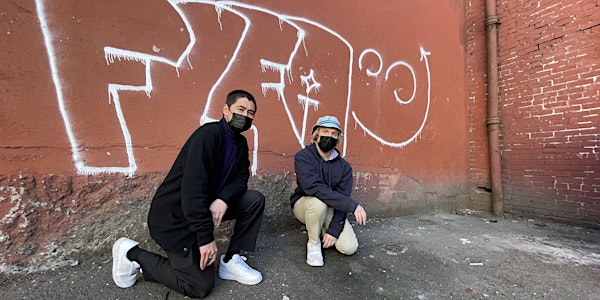 Reception: Jeff Witscher & Jack Callahan // David Donohoe & David Lacey
Reception: Jack Callahan & Jeff Witscher plus support Unit 44, Prussia Street, 10/09/22
When and where
Location
Unit 44 (Kirkos) Prussia Street D07 AE10 Dublin Ireland
About this event
For the next Reception we are delighted present New York-based composers Jeff Witscher & Jack Callahan alongside a performance by David Donohoe & David Lacey.
Witscher & Callahan's recent ''ISSUES'' album has been a favorite of 2022 and their co-run label 'FLEA' has issued some of the oddest and most challenging music in recent memory.
''Jeff Witscher and Jack Callahan are known for their far-ranging work under various monikers and deep individual histories within noise, computer music, and new music circles. Joining forces to helm new music and contemporary composition label FLEA, the duo has recently produced a series of beguiling and forward-thinking compositions including The Past, Present And Future Of Experimental Music (Uncut GRM), Stockhausen Syndrome, and ISSUES (What Happens on Earth Stays on Earth), as well as video works and curatorial projects. Their collaborative work often experiments with transparent composition systems and the limits of our current music technology, sharing sensibilities with radio art, A.A. meetings, group therapy sessions, formatlist and fluxus generative poetry experiments, and Q&A formats. They probe into the purpose and meaning of experimental music and showcase tensions inherent to the communication of ideas—exploring what music can be in a world where almost everything is reduced to signals and information. Together, their alliance charts a path for truly avant-garde music in the 21st century.''
(Nick James Scavo)
David Donohoe and David Lacey's work centers on minimal arrangements of dissonant electronics, Yamaha DX7, percussion and piano, extensively edited and processed.