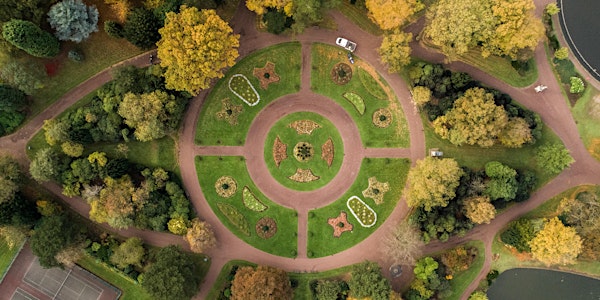 Reconnecting East Anglia Webinar Series- Circular Economy
Join us on the 26th April to hear from three inspiring guests who will share their business cases & knowledge on the circular economy.
About this event
Guest Speakers
Dean Tashobya, Ambassador at CE Institute & African CE Group Dean is a sustainability, circular economy specialist and a Chapter Lead for African Circular Economy Network.
Topic: Enablers of Circular & Regenerative economy.
Becky Baines, Managing Director of The INKBIN
An ink cartridge recycling business based in East Anglia. Becky uses research to ensure she follows the most environmentally ethical solutions for the products she processes and is a keen and active advocate for Circular Economy practices. She spends her spare time creating environmental education resources which are freely available to all educators.
Rob Webbon, Presca Sportswear
Rob spent 15 years in environmental consultancy before setting up Presca Sportswear to develop the most sustainable sportswear on the market for cycling, running and triathlon. As the first climate positive sportswear brand Presca are showing that there ' s a better way of doing business, but Rob is under no illusion – there ' s far more to do!
This event it brought to you and hosted by The Sustainability Centre from the Eastern Colleges Group, West Suffolk College and part funded by ESF. This is a part of a wider series, Reconnecting East Anglia.
What is the circular economy?
The circular economy is a circular model, regenerative by design opposed to the common 'take-make-waste' linear model that is most often used. It is a systemic approach to enhance and benefit businesses, societies, and the environment. In its most general terms it is looking at how we can reuse our resources and keeping it into a closed loop instead of the need of needed raw finite resources that end up in landfills.
To learn more about the circular economy and frame work, you can view this page by Ellen MacArthur Foundation, which is leading in the development and promotion of the 21st century economic model: What is a Circular Economy? | Ellen MacArthur Foundation
For other resources/organisations in Circular Economy:
-Cradle to Cradle Certification, framework, and book: About the Institute - Cradle to Cradle Products Innovation Institute (c2ccertified.org)
-ReThink Global circular economy talks, workshops, coaching (rethinkglobal.info)
-WRAP- WRAP and the circular economy | WRAP