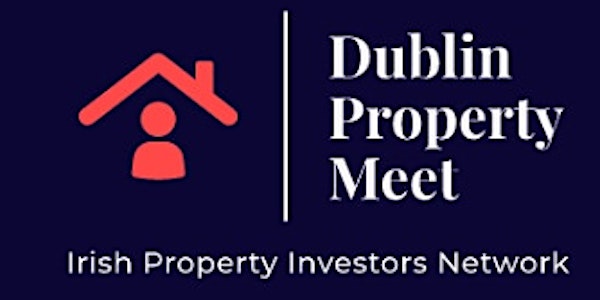 Recording of February 2021 Dublin Property Meet up via Zoom
Recording of February 2021 Property Meet Up
About this event
Click below to register to receive automatic access to the Zoom recording for Februarys PPN Property Meetup.
1st Speaker: Richard Maguire - Service Accomodation Expert, HMO owner, Business Expert, Mentor - championing possibility. Richard has been in the business over 15 years helping various leaders and businesses to grow but most importantly continuing to succeed.
2nd Speaker: William Brennan: Solicitor & Auctioneer with over 20 years experience working in the property and legal areana. William is also an investor himself having been involved with building and development over the years.
3rd Speaker: Local Dublin Estate Agent: Breffnie O Kelly Professional Property Finder will cover the current markets with-in the Dublin area and outside, what's changing in the market. She will look at her 6 step buying process, and share great nuggets of information from getting it more online and much much more.