Join Historian Cecelia Hartsell for this retrospective look back at how the events of the 1920's came to shape modern society!
About this event
*Please Note: This talk will be a hybrid event - this is the booking page for the In Person version. If you would like to book the online version (allowing you to live stream the event from home) this can be booked through the following booking link: https://www.eventbrite.ie/e/rlbf-the-roaring-20s-how-the-seeds-of-modern-society-online-tickets-184578608587
Red Line Book Festival Event - In Person Event
How The Seeds of Modern Society Were Sown
Social Historian Cecelia Hartsell will be discussing the significance of the1920's era and how the seeds of modern society were sown during this decade. Exploring the aspects of modern life that echo back to the 1920's - patterns of work, consumerism, and leisure, that continue today. Cecelia will discuss the rise of the modern city, as a result of the 2nd Industrial Revolution; European and African American immigration into those cities as a direct consequence of the First Great Migration beginning in 1916 which subsequently led to the existence of modern cities in the 1920's.
This talk will examine the new patterns developing in the workplace during the 1920's, using The Ford Motor Company assembly line style of work and attitudes toward workers (Fordism) as a lens; the new forms of leisure embraced by the working class, as a direct consequence of the new work patterns; the idea of the New Woman and which women that concept actually applied to; and finally, the culture clash of the 1920's, as a reaction against the progress, evidenced by the second rise of the Ku Klux Klan, the rise of Fundamentalism, and the passage of the National Origins Act in 1924.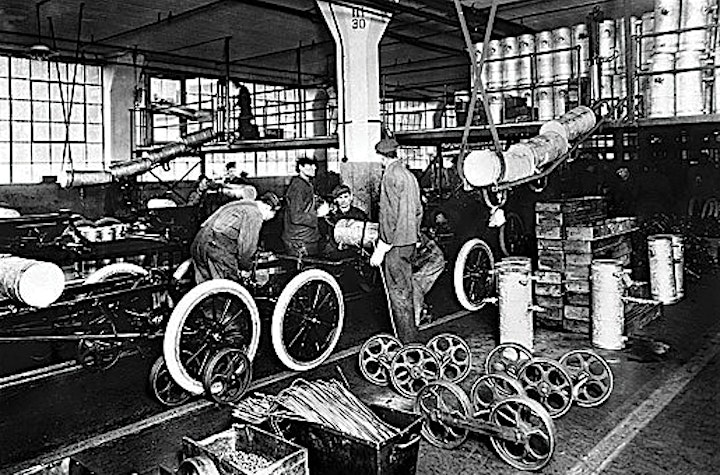 Organiser of Red Line Book Festival: The Roaring 20's: How The Seeds of Modern Society