Reflective Journey: What COVID is revealing about our lives, work & society
A safe online facilitated space for personal reflection and dialogue with people who experience or work to address inequality.
About this event
Community Action Network (CAN) invites you to join us on a reflective journey on what COVID is revealing about our lives, our work for social justice and equality and the kind of society we wish to create. Our offer is to facilitate a safe online space for personal reflection and dialogue with people who experience or work to address inequality.
Why are we doing this?
2020 was dominated by the storm of COVID. The ensuing major disruption to our lives has amplified the inequalities and broken systems we have known about for decades.
But unlike previous crises, everyone is impacted by COVID. It will touch you regardless of who or where you are. This together with the global and local nature of the pandemic has demonstrated how individual behavior impacts on the collective. We have seen too how the impossible is possible as evidenced by the major changes that have taken place in how we live, work and interact. Our invitation to participate in this reflective journey is an invitation to learn from this, to really be present to the mo-ment we are in now and embrace the new "impossible" possibilities it affords.
Our approach
During 2020 we had the opportunity to participate on a global programme GAIA, designed and delivered by Otto Scharmer from the Presencing Institute in Boston. Gaia stands for Global Activation of Intention and Action and is framed by Theory U - a framework for learning, leading, innovating and profound systemic change. Applied within the GAIA journey, it facilitated participants to practice deep personal awareness as a gateway to the collective re -imagining of civilisation.
Theory U and the dialogic approach to change underpinning GAIA are very much in line with CAN's change agenda. We now wish to replicate the GAIA experience within an Irish context, linking it to a global movement for societal change. Together we will learn to connect in a more intentional and conscious way, that pays full attention to the situation that is unfolding in our lives. Hopefully, we will begin to sense and feel our way to the emerging future.
Who are we?
CAN is a social justice NGO that is dedicated to creating a more equal, more just society that has the well-being of citizens at its heart. We work within a human rights framework, and we seek to build leadership and dialogue for positive social change and participative democracy. For more information about CAN and our work see www.canaction.ie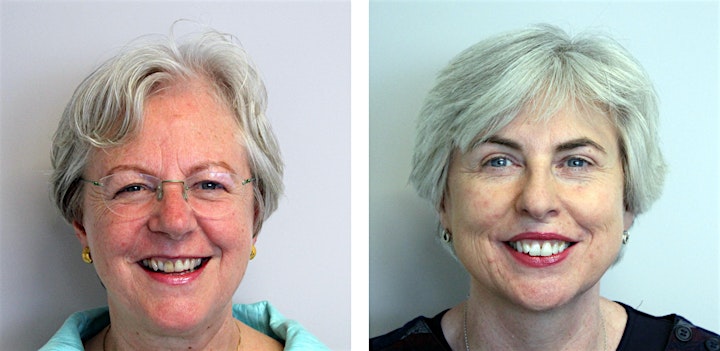 The programme will be facilitated by Cecilia Forrestal and Monica Manning. In facilitating this programme, Cecilia and Monica bring their extensive experience of transformative leadership development and whole systems dialogue facilitation. Their practice is built on the simple but complex premise that we all have a part to play in system change. If we inquire into our different perspectives, we will enhance our capacity to make sense of the deep-rooted stuck patterns that continue to repeat themselves and impede our ability to build a more just and equal society. By doing this in an atmosphere of respect and non-judgement, it is possible to change the quality of our relationships and to create systemic change.
How will it work?
These two-hour long sessions will take place on the following dates: 14th January, 28th January, 11th February, 25th February, 11th March & 25th March 2021. All sessions will be 2pm – 4pm.
What next?
Since this programme is funded via POBAL's SSNO, there is no charge to you but registration is essential. To participate all you need to do is register above.