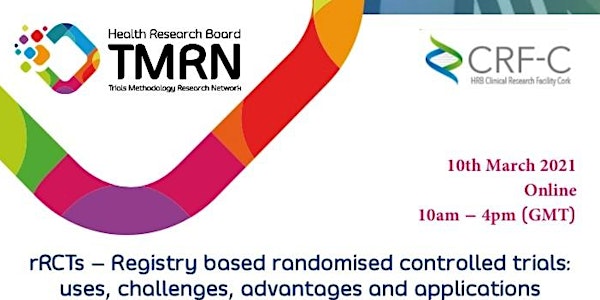 Registry Based Randomised Controlled Trials: uses, challenges, advances
Registry based randomised controlled trials (rRCTs): uses, challenges, advantages and applications
About this event
*** CPD points pending ***
This online event will discuss rRCTS from a number of different perspectives. We will hear from colleagues across the globe on their uses and experiences of conducting rRCTs, adapting rRCTs for rare diseases, the methodological challenges which have so far arisen, and reporting of rRCTs using the new CONSORT extension. This event will be of interest to trialists, methodologists, clinical researchers and those working in the allied health professions.
Speakers:
Dr Frances Shiely, HRB CRF-C, University College Cork.
Professor Monica Busse-Morris, Cardiff University.
Professor Troels Yndigegn, Department of Cardiology, Lund University, Sweden.
Dr Cheney Drew, Cardiff CTU.
Dr Kimberly McCord, Boston Children's Hospital and Harvard Medical School, Boston MA.
Professor Marion Campbell, University of Aberdeen.
Lars G Hemkens, MD, MPH, Basel Institute for Clinical Epidemiology and Biostatistics.