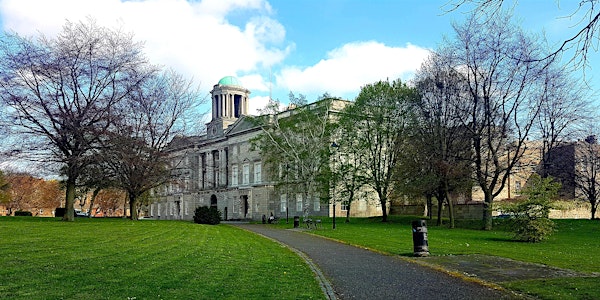 Registry of Deeds Event: Lending & Borrowing in a World without Banks.
An online talk by Dr. Brendan Twomey organised by Registry of Deeds Archive Services for Culture Night 2021
About this event
The volumes in the Registry of Deeds record the details of over 350,000 eighteenth century Irish property transactions. But there is more to found within these records; they also allow us to gain new and important insights into the workings of the eighteenth century world of money. Early eighteenth-century Ireland was a world without deposit taking or lending banks, without insurance companies, with no pension funds and with no stock market. The legal mechanism of choice to meet the lending and borrowing needs of the economy was the secured person-to-person mortgage. The eighteenth century files of the Registry of Deeds contain the details of many thousands of such loans.
Using data extracted from the first 200 such loans that were recorded as having been redeemed this talk profiles the lenders, the borrowers, the location of the property that was used as security, the scale of the lending, the interest rate charged, and critically the capability of the lenders to successfully exercise their security. The secured person-to-person mortgage constituted an effective and legally sound mechanism for both lenders and borrowers.
Dr. Brendan Twomey is a retired banker. In 2018 he completed his PhD in TCD entitled Personal Financial Management in Early Eighteenth-Century Ireland: Practices, participants and outcomes. His publications include Sir John T. Gilbert: life, works and contexts (2013), Financing Speculative Property Development in early eighteenth century Dublin (2010), Dublin in 1707: A year in the life of the city (2010) and Smithfield and the parish of St Paul: 1698-1745 (2004). His principal research interests are banking and finance in early eighteenth-century Ireland, the finances of Dublin Corporation in the eighteenth century and the financial and legal affairs of Jonathan Swift.