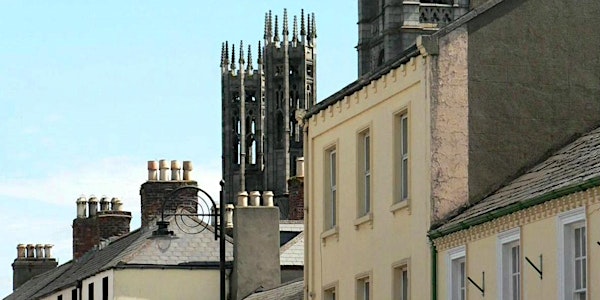 Reimagining the Irish Town: Approaches to Heritage-Led Regeneration
This morning webinar focuses on the regeneration of the Irish town through conservation/restoration initiatives led by four expert speakers.
About this event
Structured CPD Points: 3
Format: Live webinar via Zoom
Recording: A recording of the webinar will be made available for a two-week period to all attendees and to ticket-holders who cannot attend on the day. In the latter case, please book as normal and you will be included on the video circular list after the event.
WEBINAR CONTENT
This morning webinar focuses on the historic evolution of the Irish town and how urban conurbations can be regenerated through heritage and conservation-led initiatives. Four speakers will explore the morphology and varied origins of towns in Ireland, examples of design-led planning and housing delivery, individual building conservation case studies, and policy context for rejuvenation.
Well-known and expert speakers include Valerie Mulvin, Director, McCullough Mulvin Architects, Duncan McLaren, Dedalus Architecture, Nicki Matthews, Department of Housing, Local Government & Heritage, and Paul Gleeson, The Merchant House & Store, Kilrush. The array of presentation themes will include strategic approaches to urban management and conservation, understanding of settlement origins, public realm enhancement and placemaking, heritage-focused commercial enterprise and associated government strategies.
There will be multiple opportunities for audience questions and answers.
PROGRAMME
10.00
Welcome & Introduction
10.05
Vacant Space : Derelict Geometries - Sustainable Housing in Irish Towns
Valerie Mulvin, Director, McCullough Mulvin Architects
Q&A
10:50
Approaches to Heritage-Led Regeneration: Case Studies & Policy
Nicki Matthews, Senior Architect, Department of Housing, Local Government & Heritage
11.10
Break
11.20
Gentle Urban Scale Regeneration in Northwest Ireland
Duncan McLaren, Dedalus Architecture
Q&A
12.05
Break
12.15
A House Reborn - The Merchant's House & Store, Kilrush
Paul Gleeson, Owner
Q&A
13:00 Close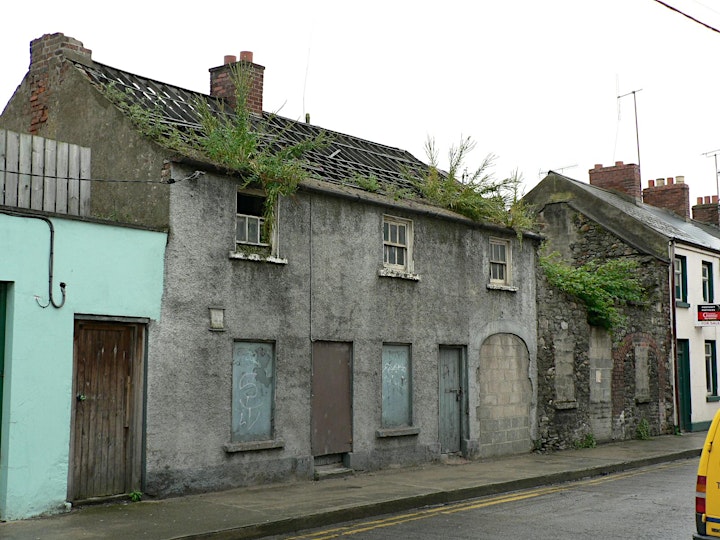 SPEAKER BIOGRAPHIES
Valerie Mulvin, FRIAI, is Director at McCullough Mulvin Architects, an internationally-acclaimed practice co-founded with Niall McCullough. Her new book Approximate Formality – Morphology of Irish Towns discusses the origin, originality and potential of towns and town plans in Ireland. The focus of Valerie's practice work is on the design of sustainable cultural, educational and civic buildings, with a dynamic synergy of interest in innovative contemporary architecture, place, and history. Valerie is currently working in Ireland on a series of radical conservation / intervention projects and in third level education projects, while in India she is creating new spaces for learning and living at Thapar University in the Punjab. Her work is extended by publications, teaching and research, and has been exhibited in the UK, USA, Germany, Spain, Poland, Czech Republic, Portugal, Venice Biennale.
Nicki Matthews is Senior Architect in the Built Heritage Policy Unit of the Department of Housing, Local Government and Heritage. Her role includes the delivery of a range of progressive policies for cultural heritage including the contribution on cultural heritage objectives to the Regional Assemblies, the National Heritage Plan 2030 renewal, the National Policy on Architecture, as well as devising strategies for delivering heritage-led urban regeneration and climate change mitigation. Nicki currently provides the technical support to the Department's various funding programmes including the Built Heritage Investment Scheme, the Historic Buildings Fund, the Historic Towns Initiative and the Heritage Council-run Irish Walled Town Network (IWTN).
Duncan McLaren is Managing Director at Dedalus, an RIAI-accredited Grade I conservation practice providing architectural, conservation and heritage research services to government agencies, local authorities, corporate bodies, private developers and community groups. Established by Duncan in 2001, Dedalus is based in Moville, Inishowen, Co. Donegal and provides architectural services to the local market and specialist services throughout Ireland. This includes work with existing and historic buildings, conservation planning, repair and adaptive reuse – plus research, writing for publication and policy development.
Paul Gleeson, a native of Kilrush, Co Clare, holds a lifelong keen interest in history, the built heritage and the natural environment. He has been involved in the conservation of a 19th-century townhouse and its conversion into two heritage holiday apartments, and the Vandeleur Mausoleum, both in Kilrush, Co Clare. He is a past winner of The Irish Times 'Young Historian of the Year Award' and is a committee member of Kilrush & District Historical Society. He is passionate about the unique built heritage and history of Ireland's towns and how they can be reimagined, preserving their unique characteristics for future generations. He will share his experiences and views on how he feels our towns can be reimagined and rejuvenated.